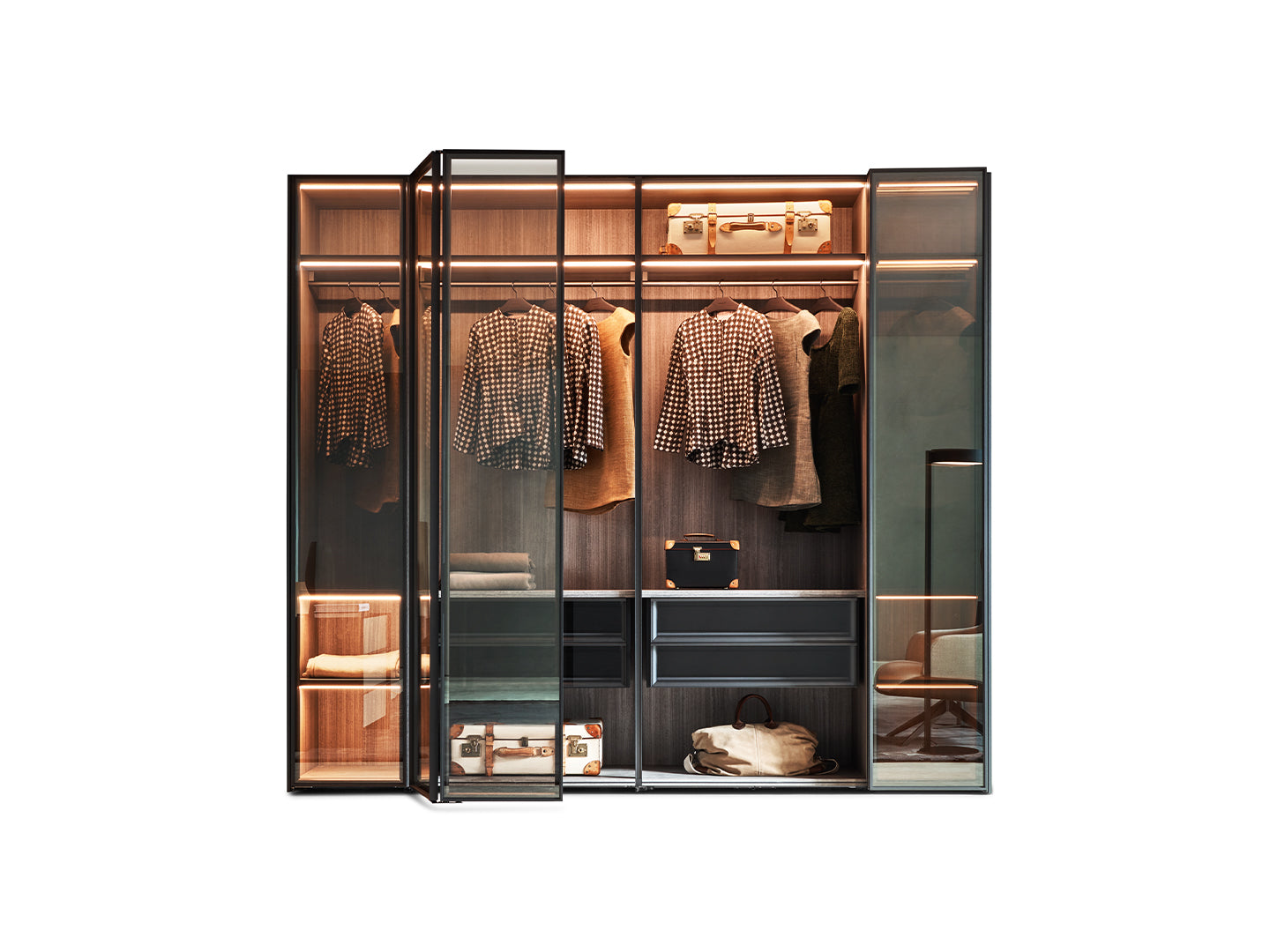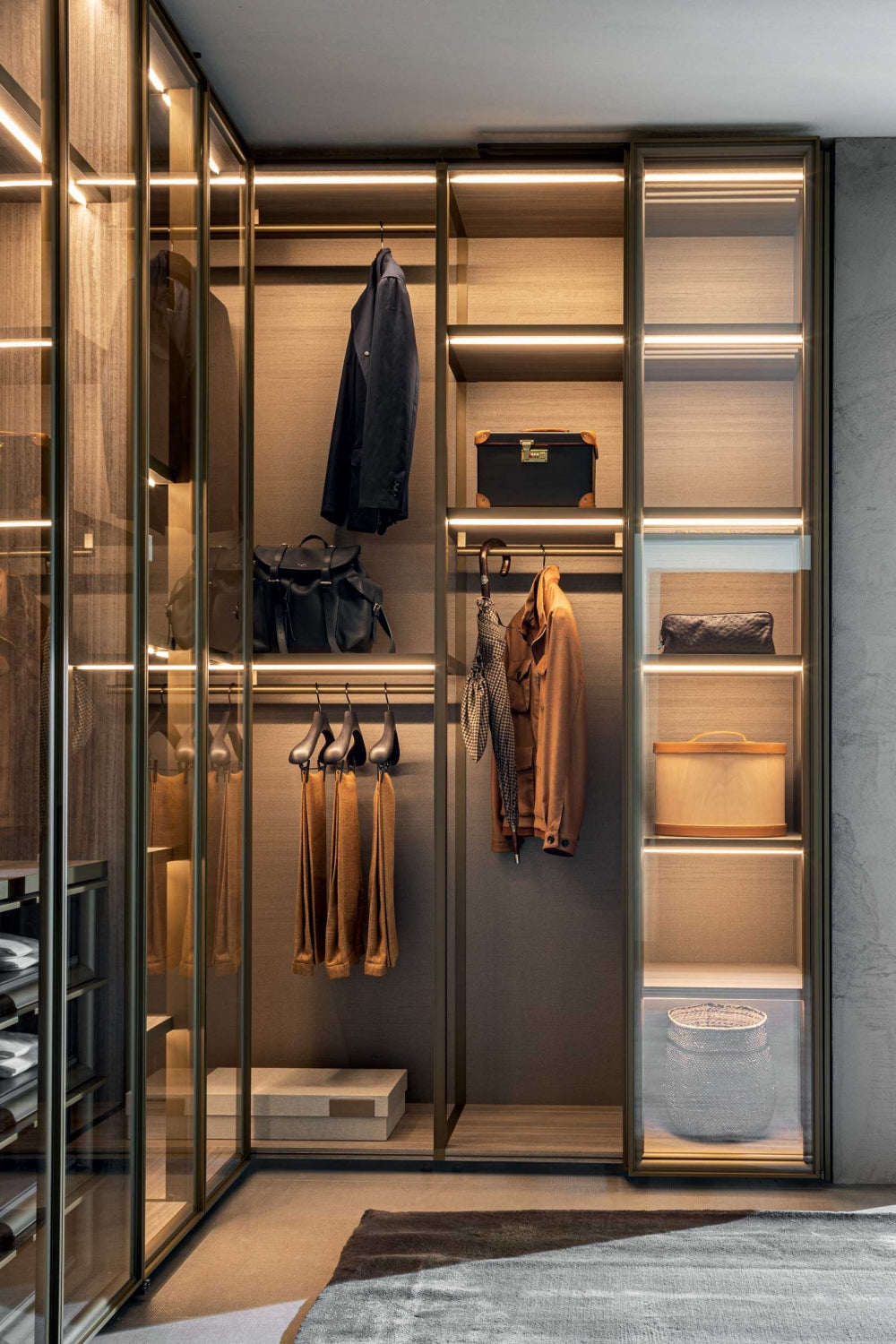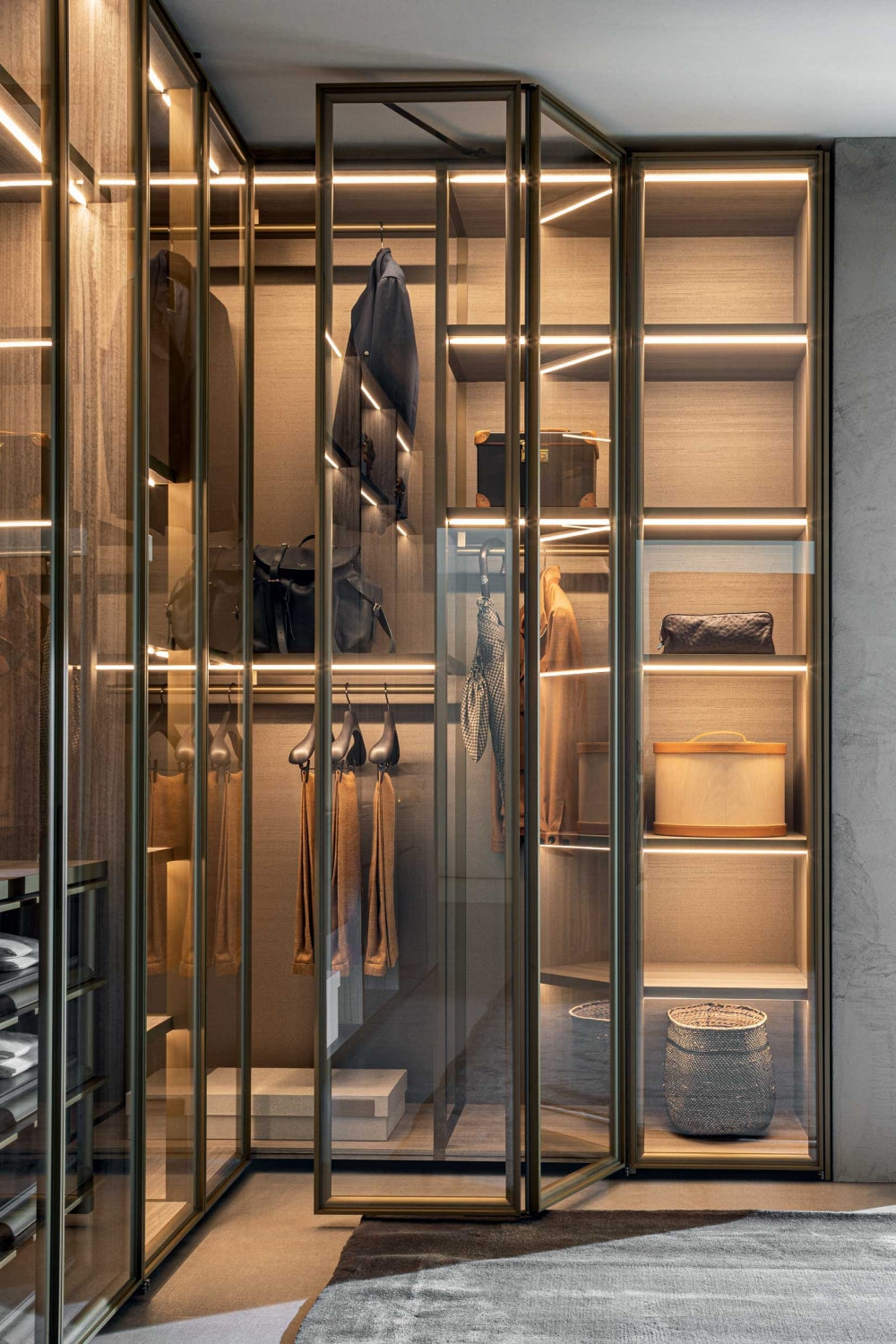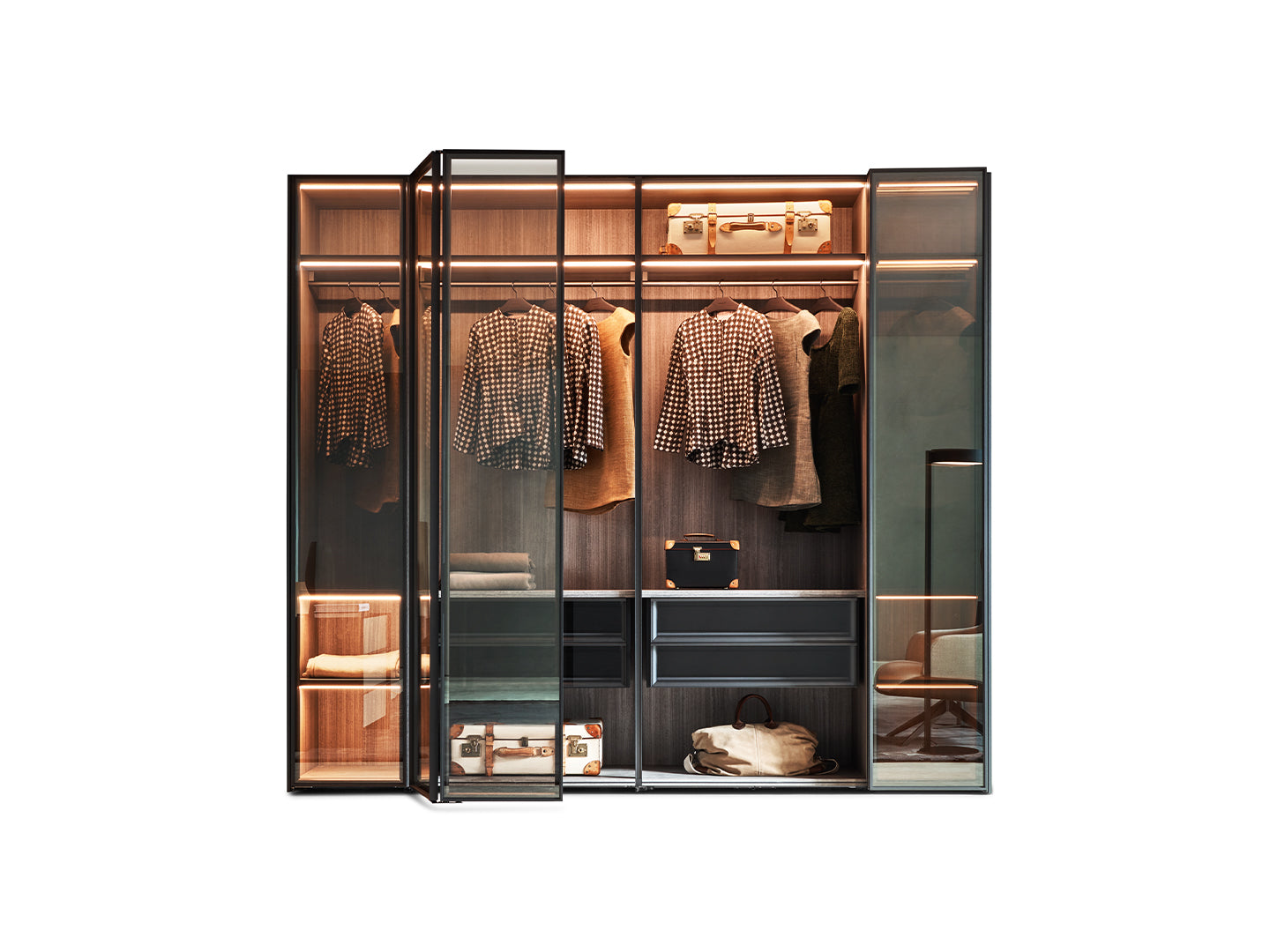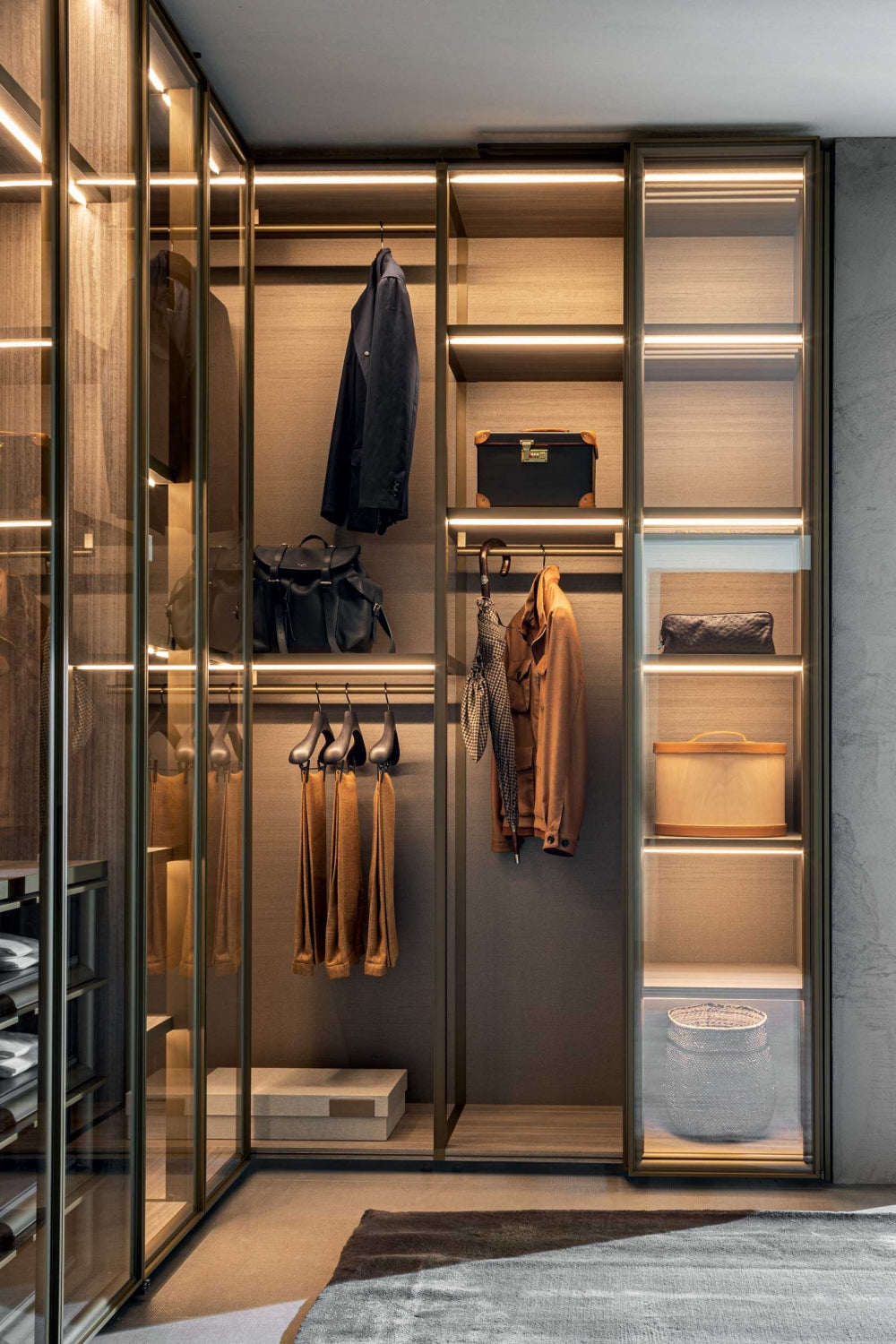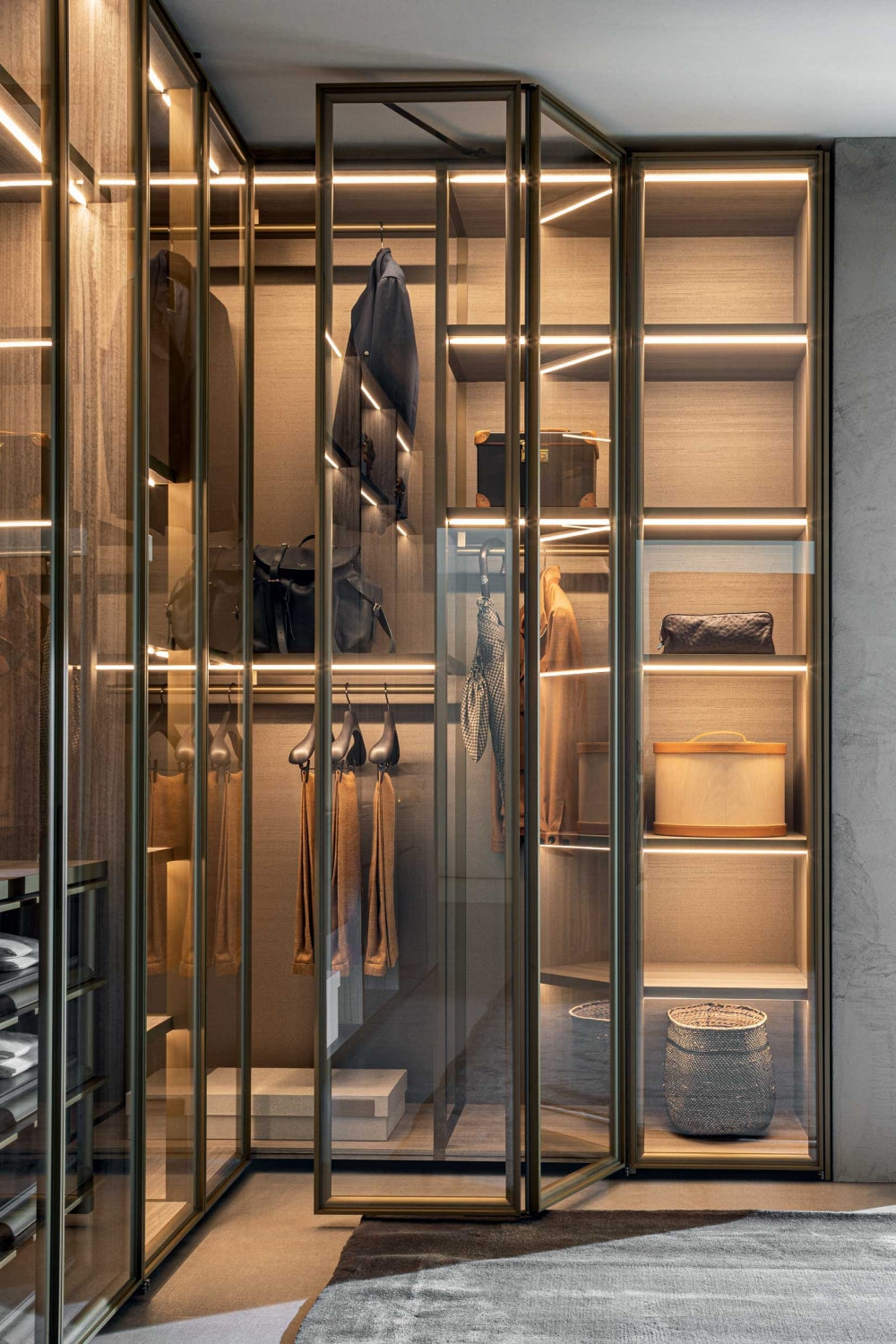 GLISS MASTER - SISTEMA 7
The Gliss Master wardrobe system has been enriched with a new type of door featuring an ingenious opening mechanism: Sistema 7.

Sistema 7 is particularly suitable for corner solutions or as an opening in walk-in wardrobes, acting as a partition between the spaces in front of or in a wardrobe placed in the centre of a room or as access to a different room.

The core of the design is a patented, horizontally folding mechanism that enables the doors to be moved effortlessly and silently from their initial housing at the side of the compartment, thereby making it fully accessible.
Share