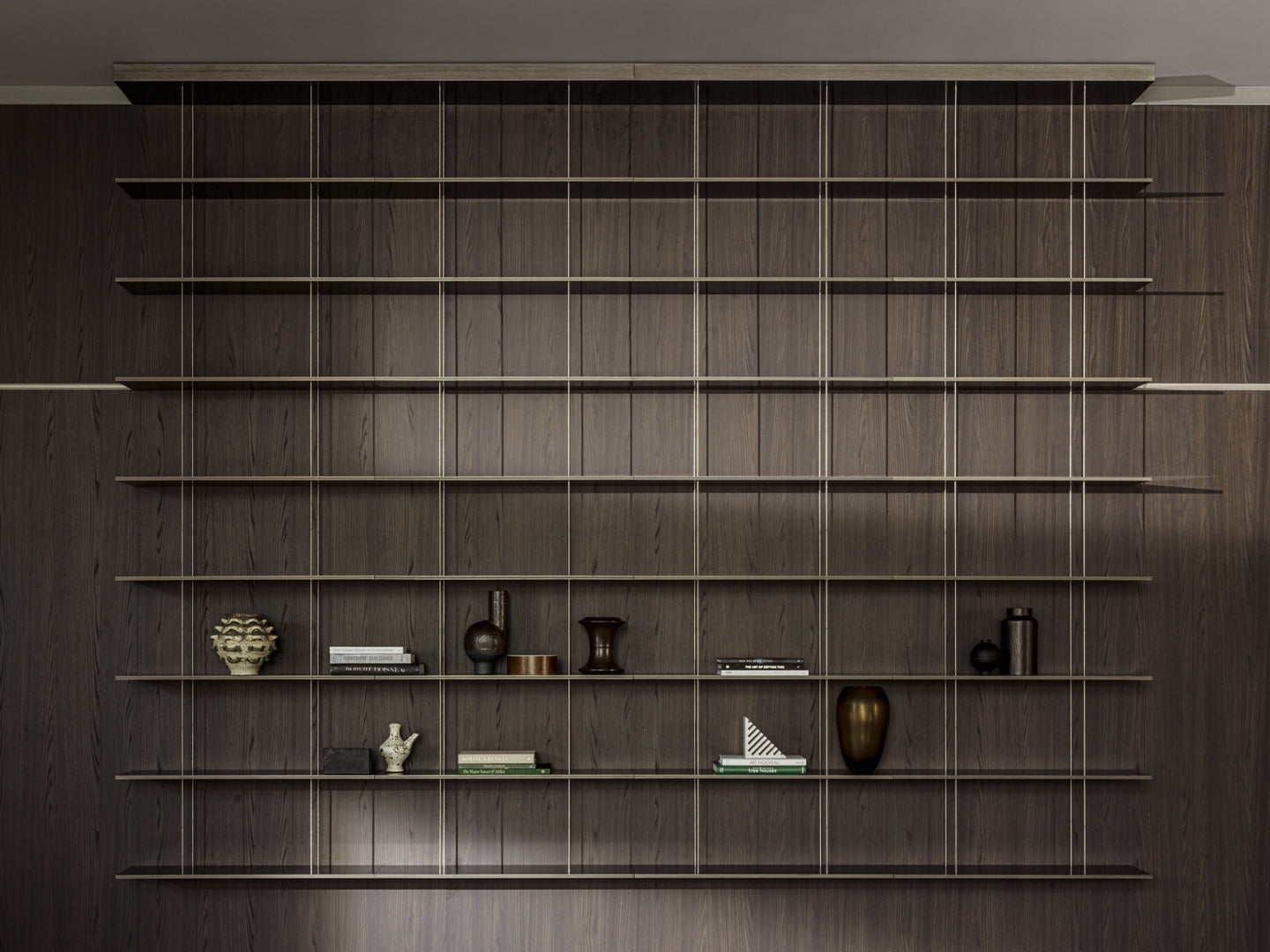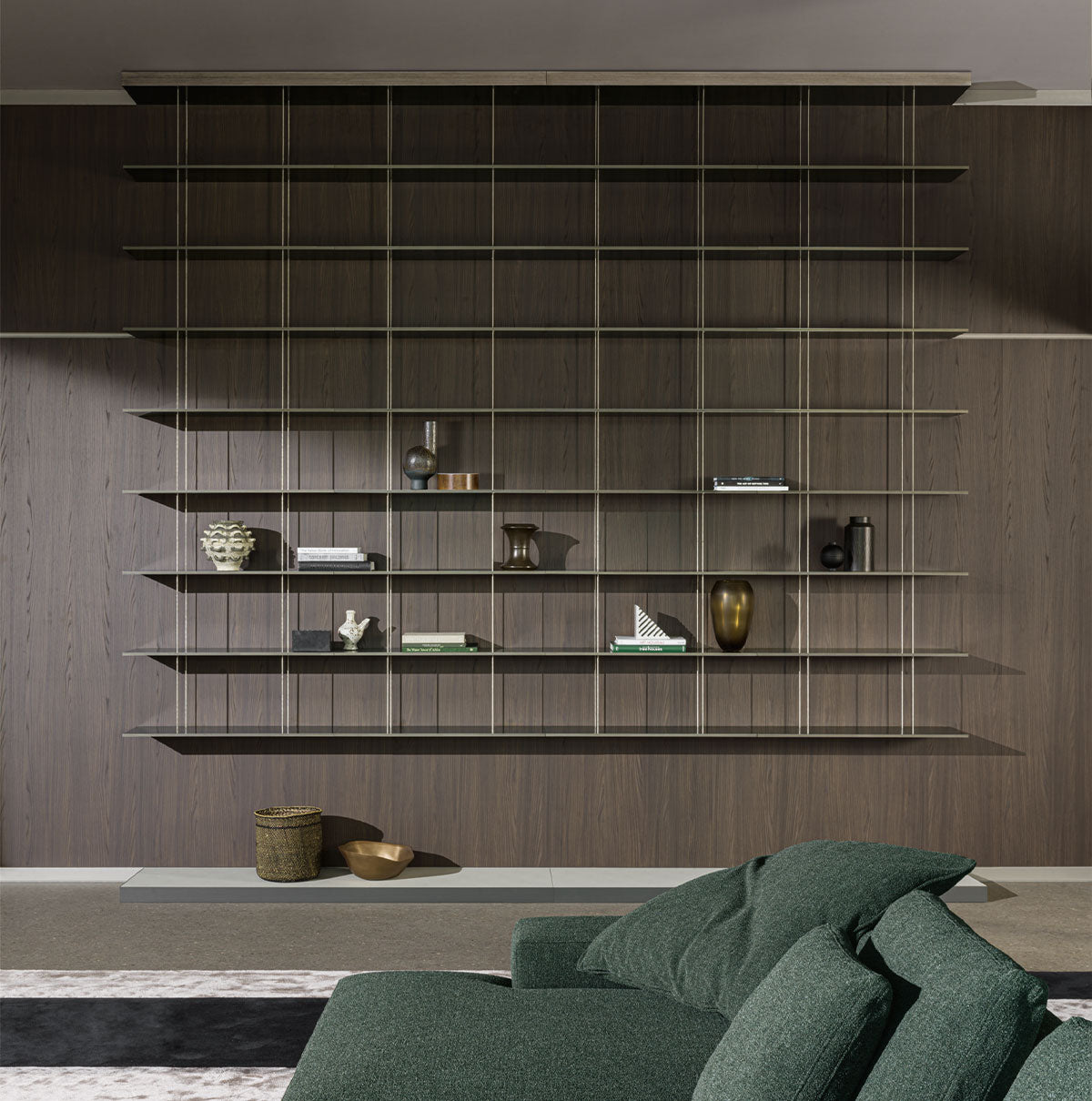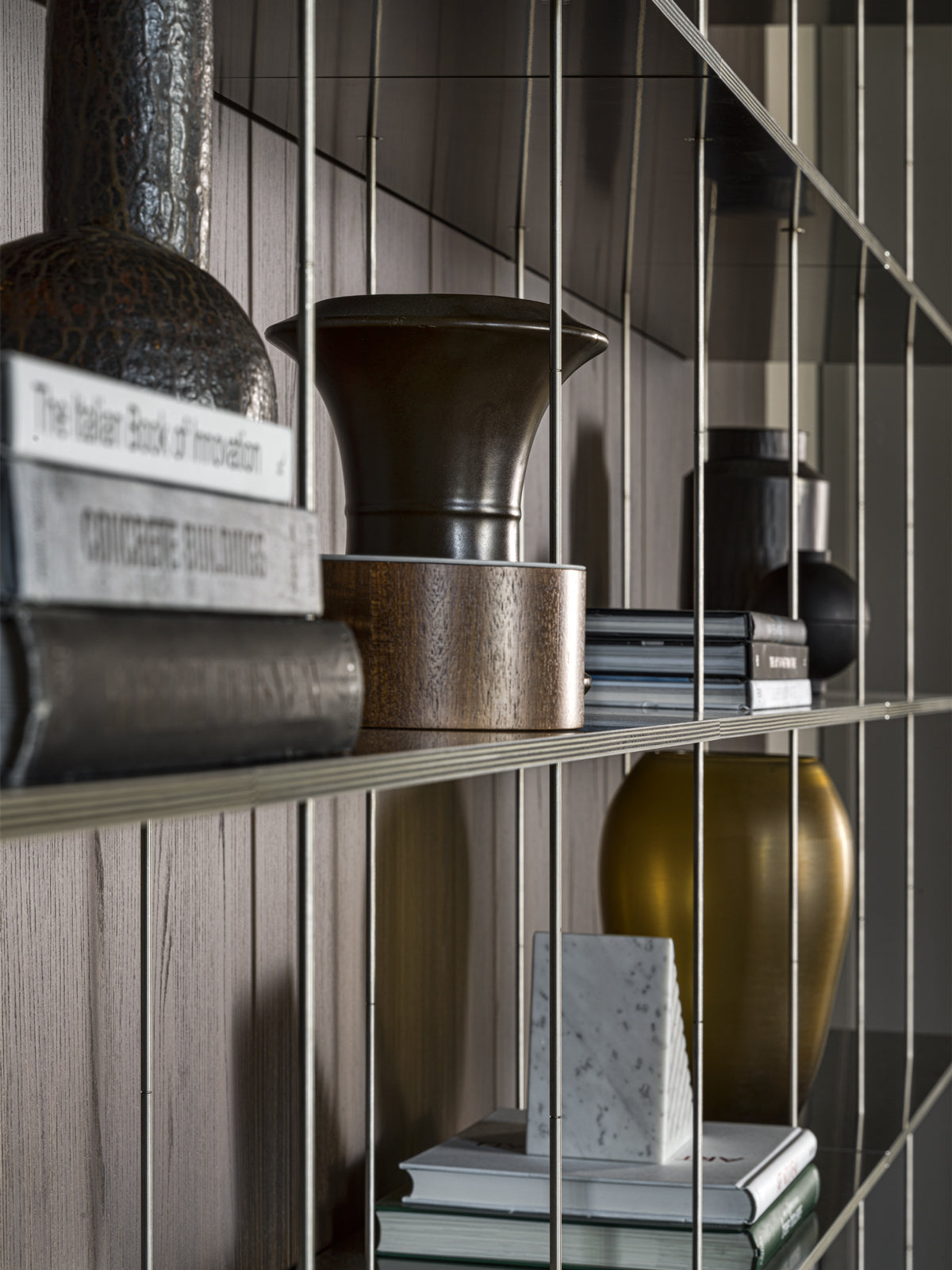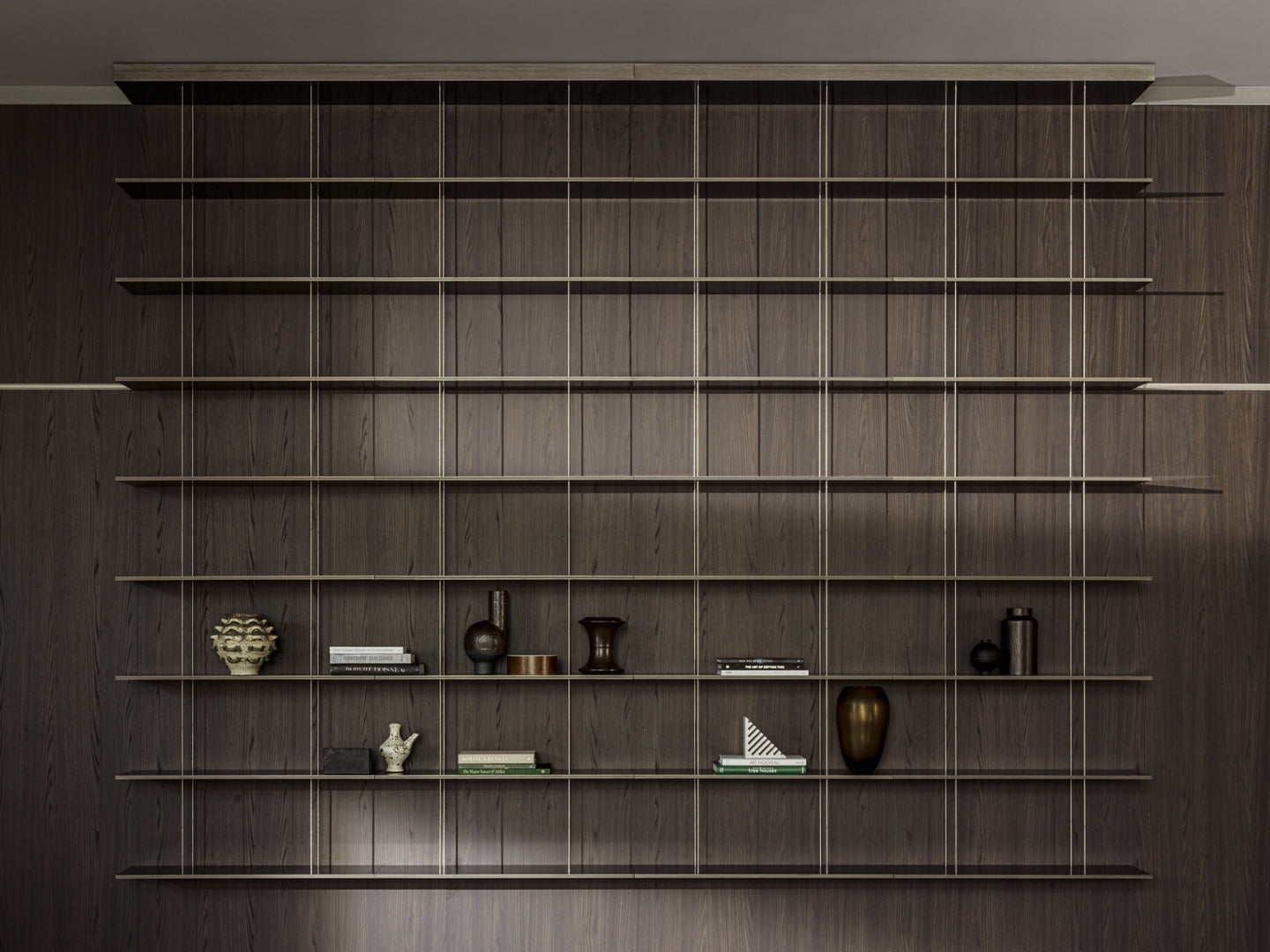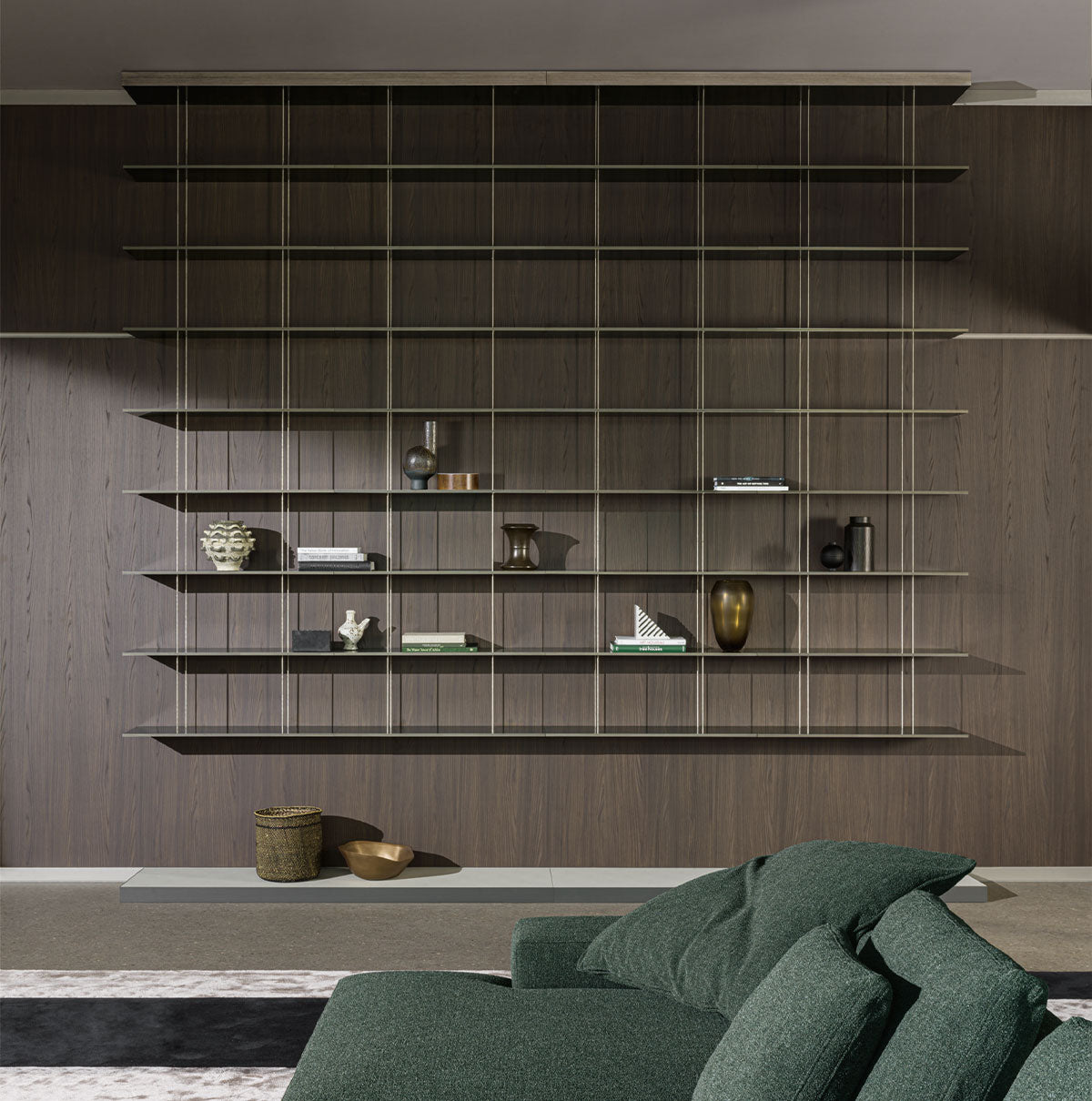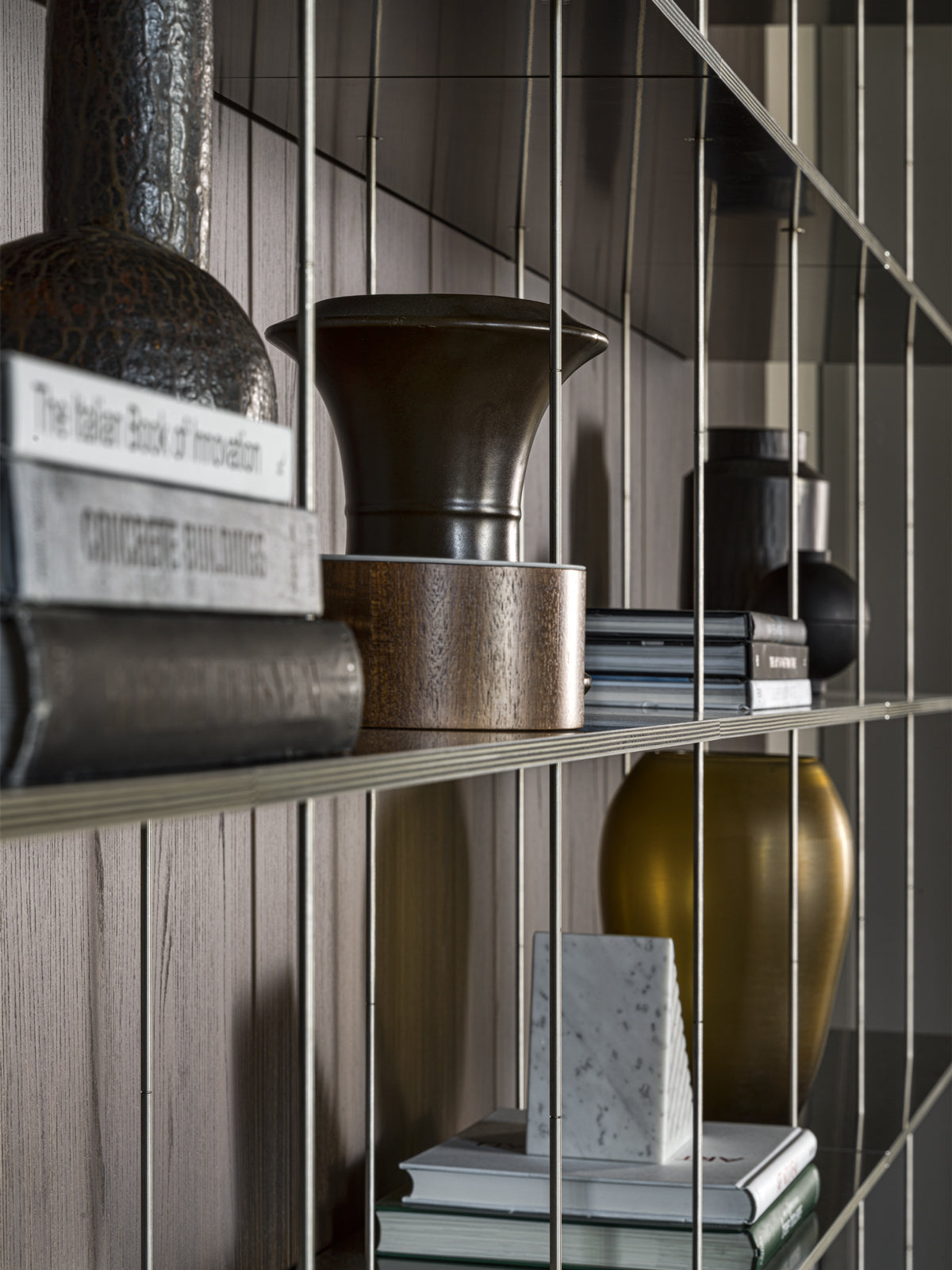 GRADUATE
Jean Nouvel has designed a brilliant wall structure resolved in a single shelf anchored to the wall or to the ceiling.
ADI Index, 2004 | Red Dot Design award, 2005 | Design Award of the Federal Republic of Germany, 2006
Its secret lies in the thick top shelf, which, fixed to the wall or ceiling, contains a system of steel braces, which enables the weight to be distributed evenly along the whole surface of the bookcase.
Jean Nouvel's idea was to create a modular hanging bookcase, distinguished by lightness and simplicity. Attached to the shelf are slender steel tie rods, each with numbered notches to which the other shelves are anchored. The shelves too are technologically advanced: the core is made of plywood while the outer coating is made of anodized natural or black aluminium.
Design
JEAN NOUVEL
Share