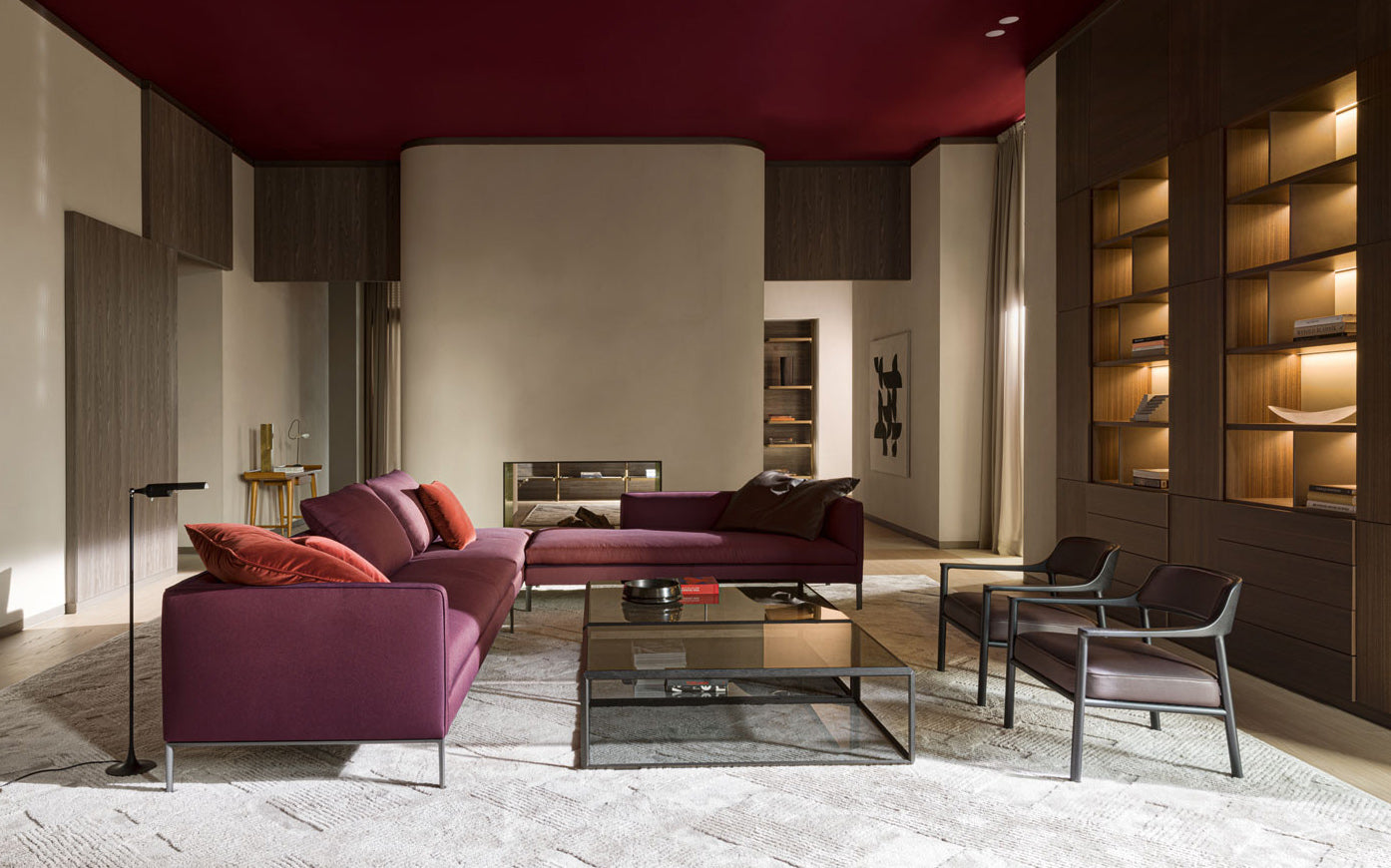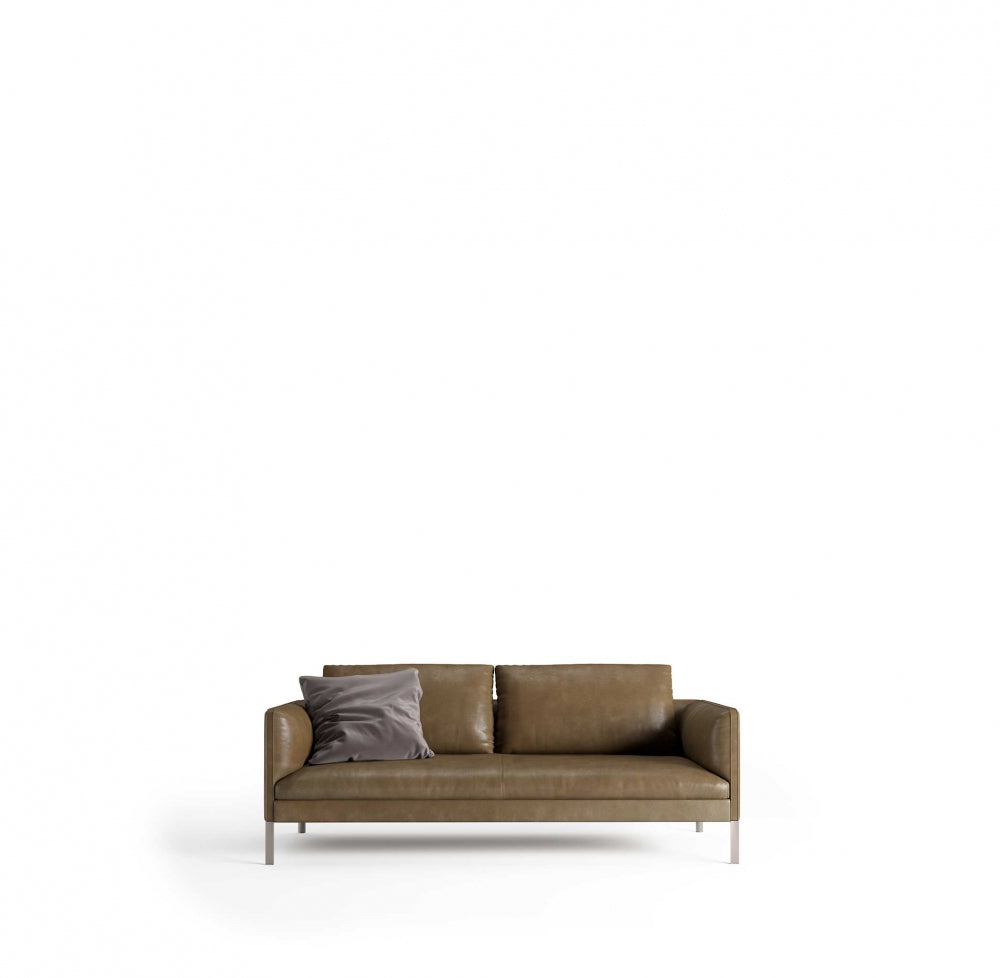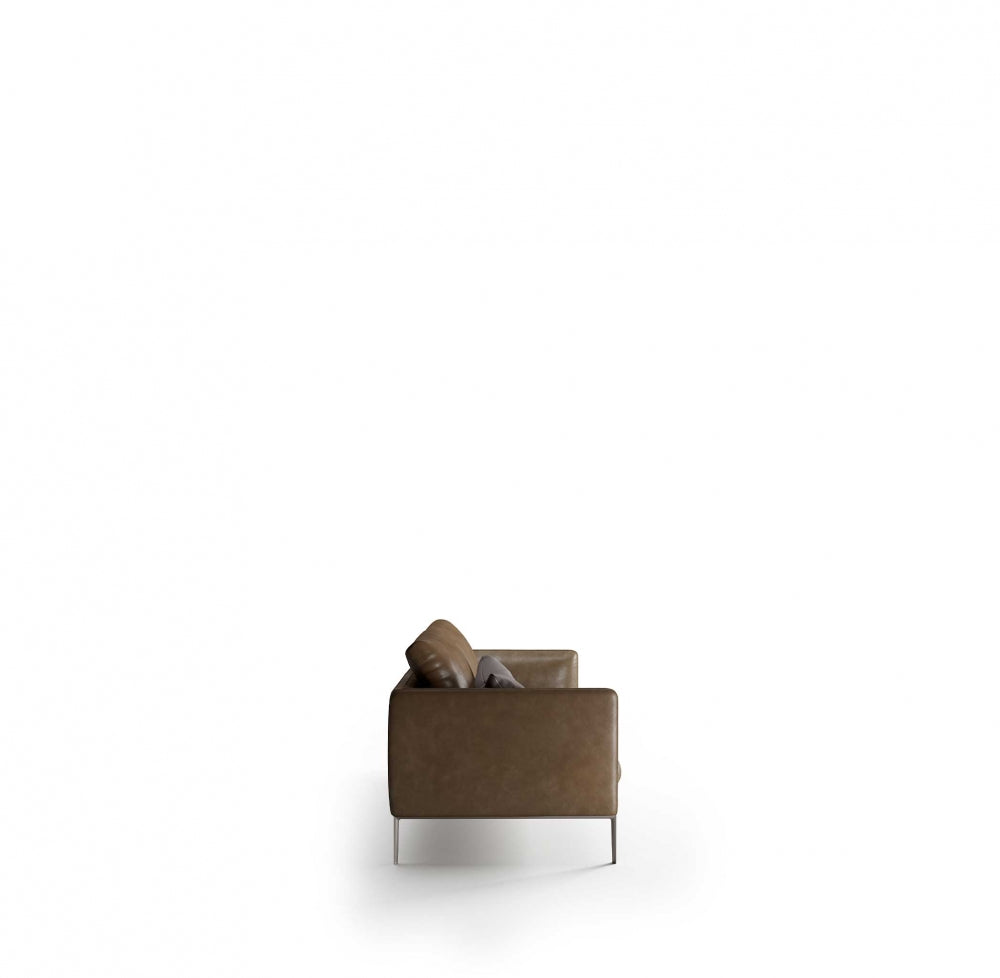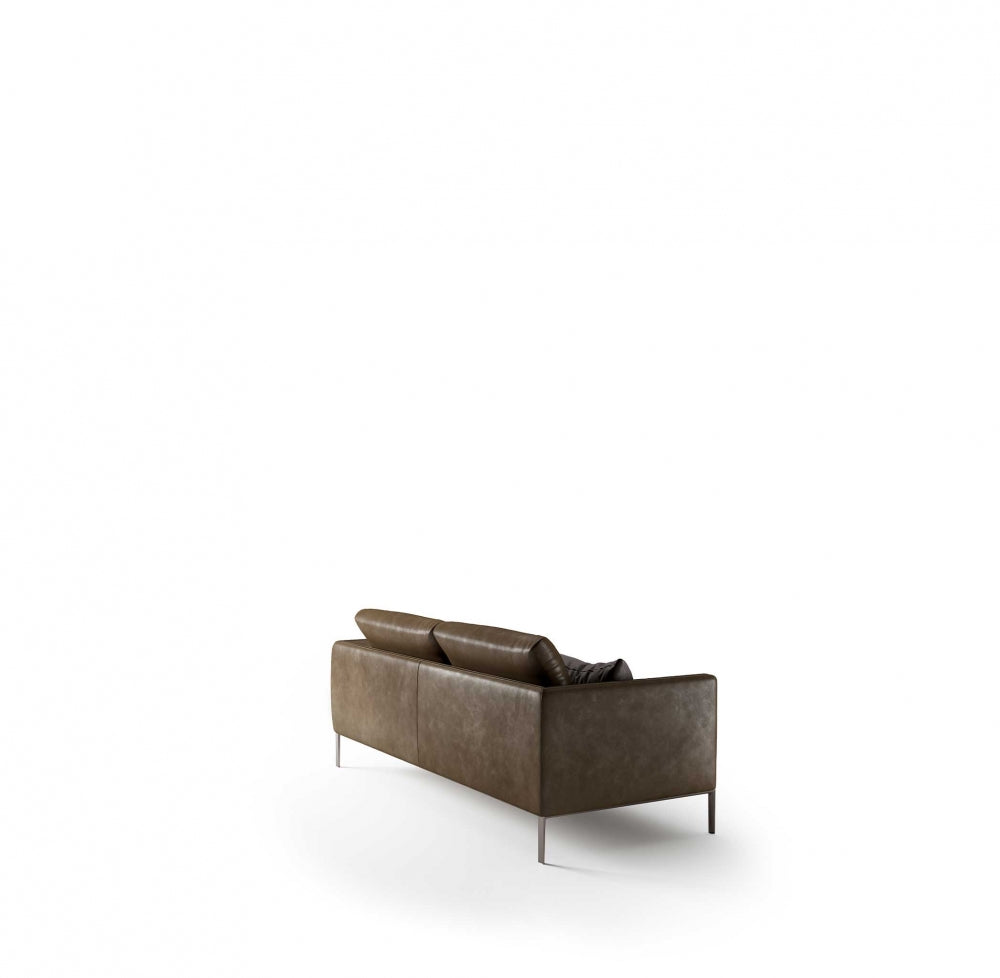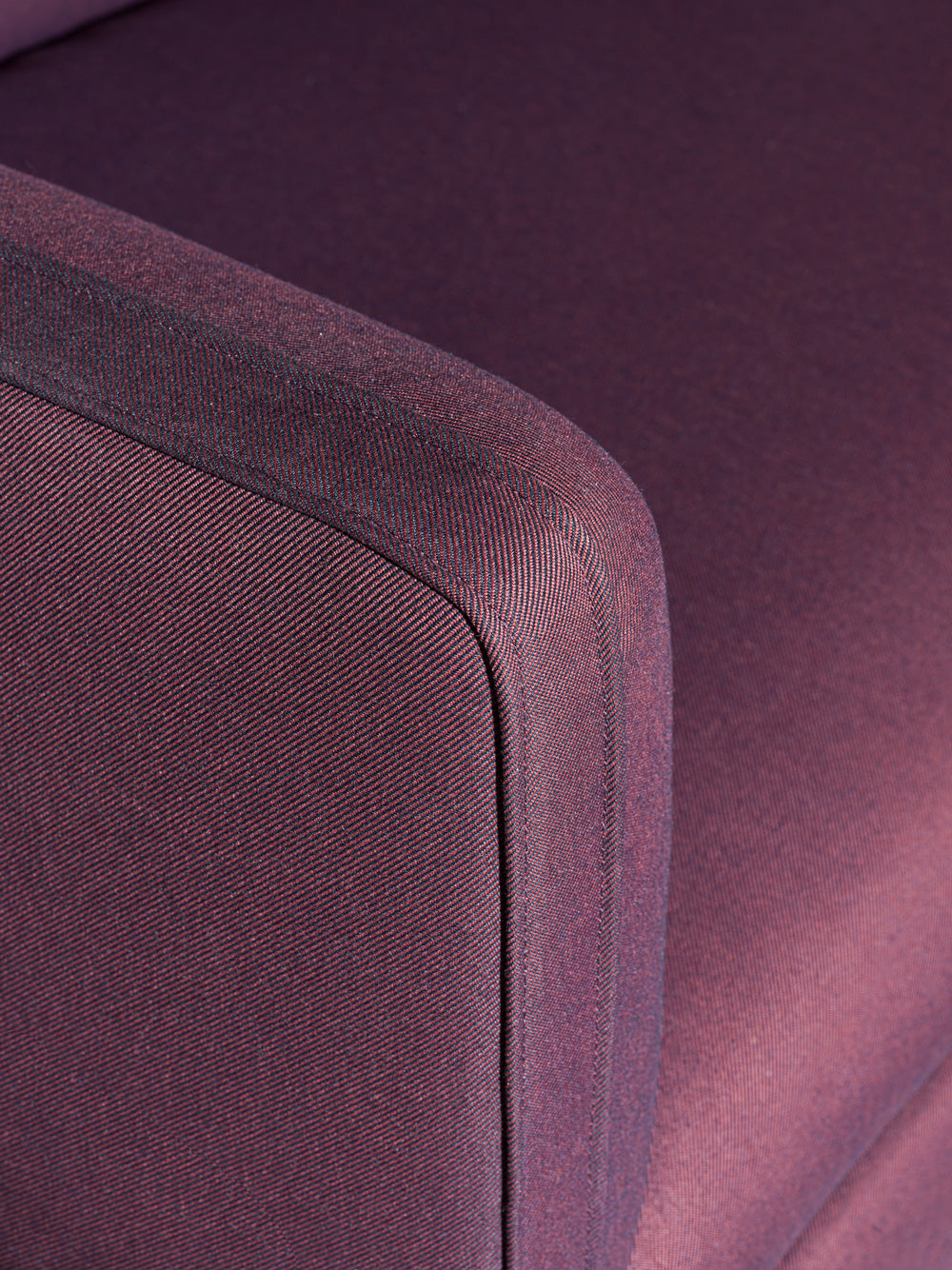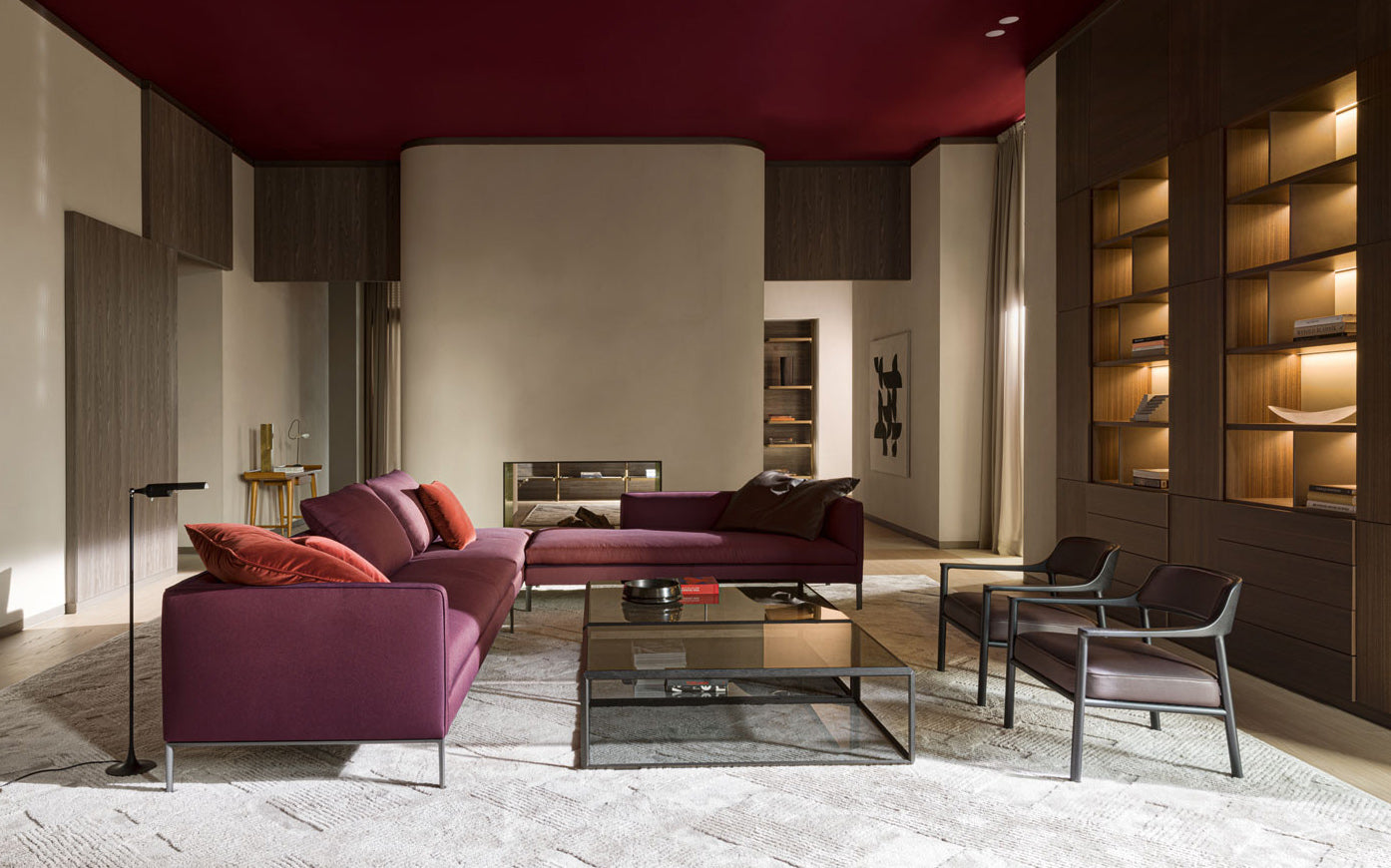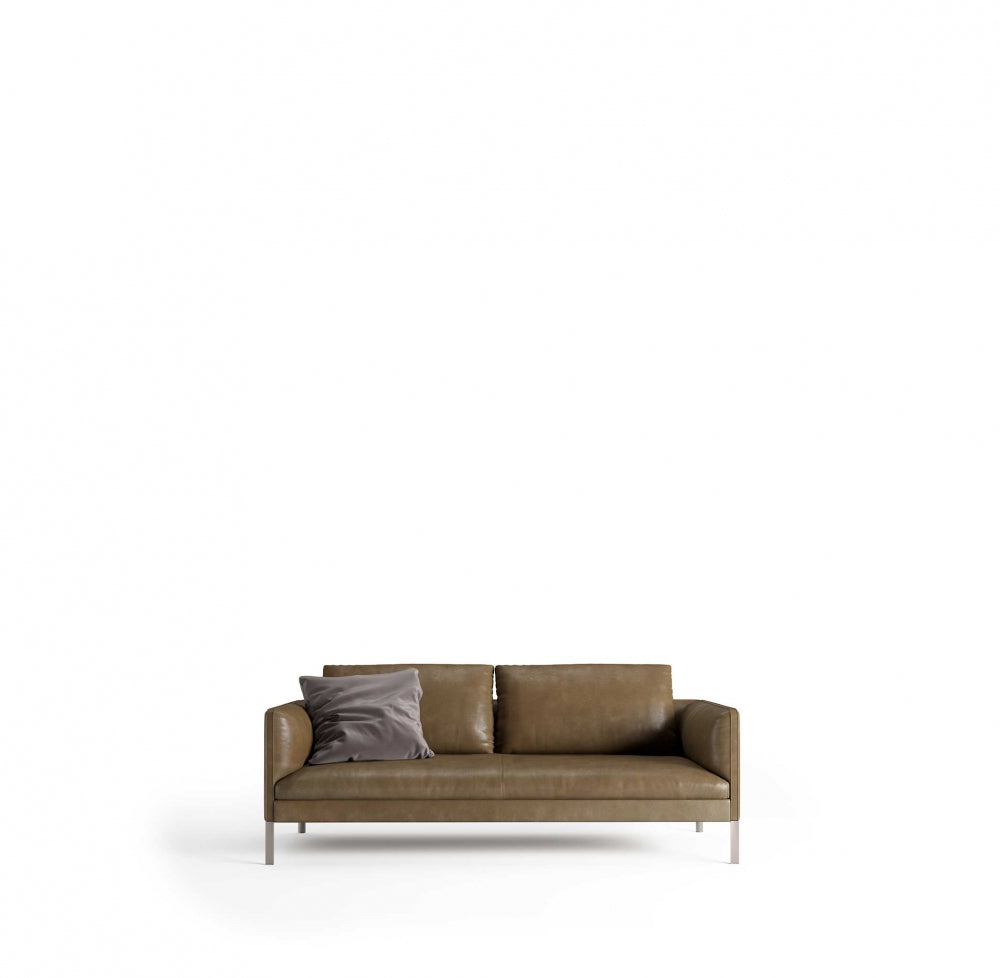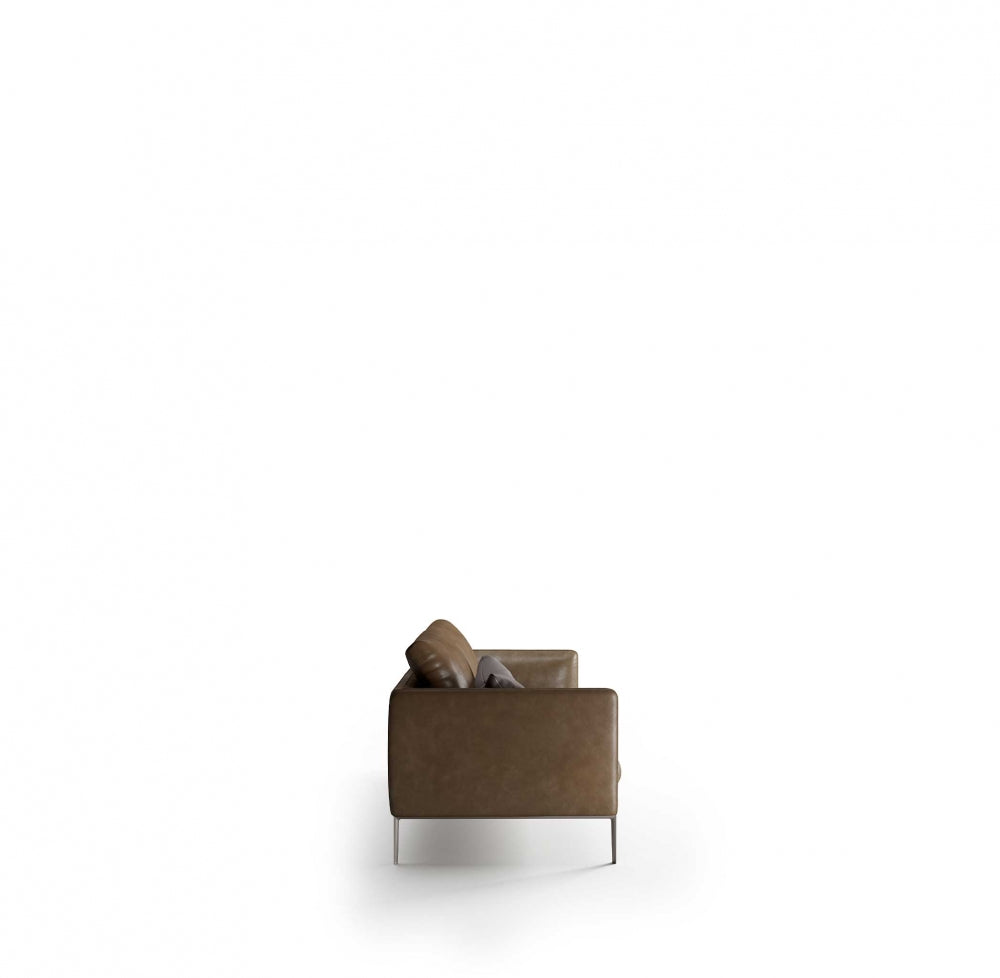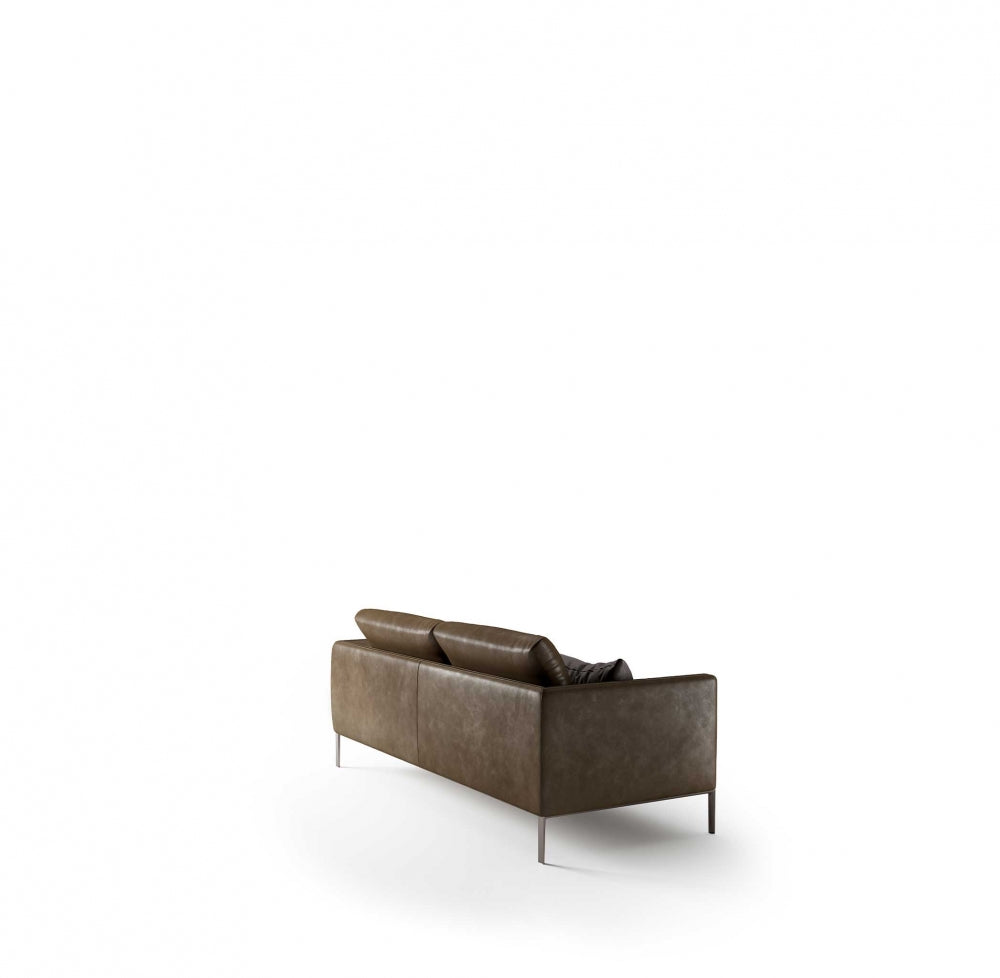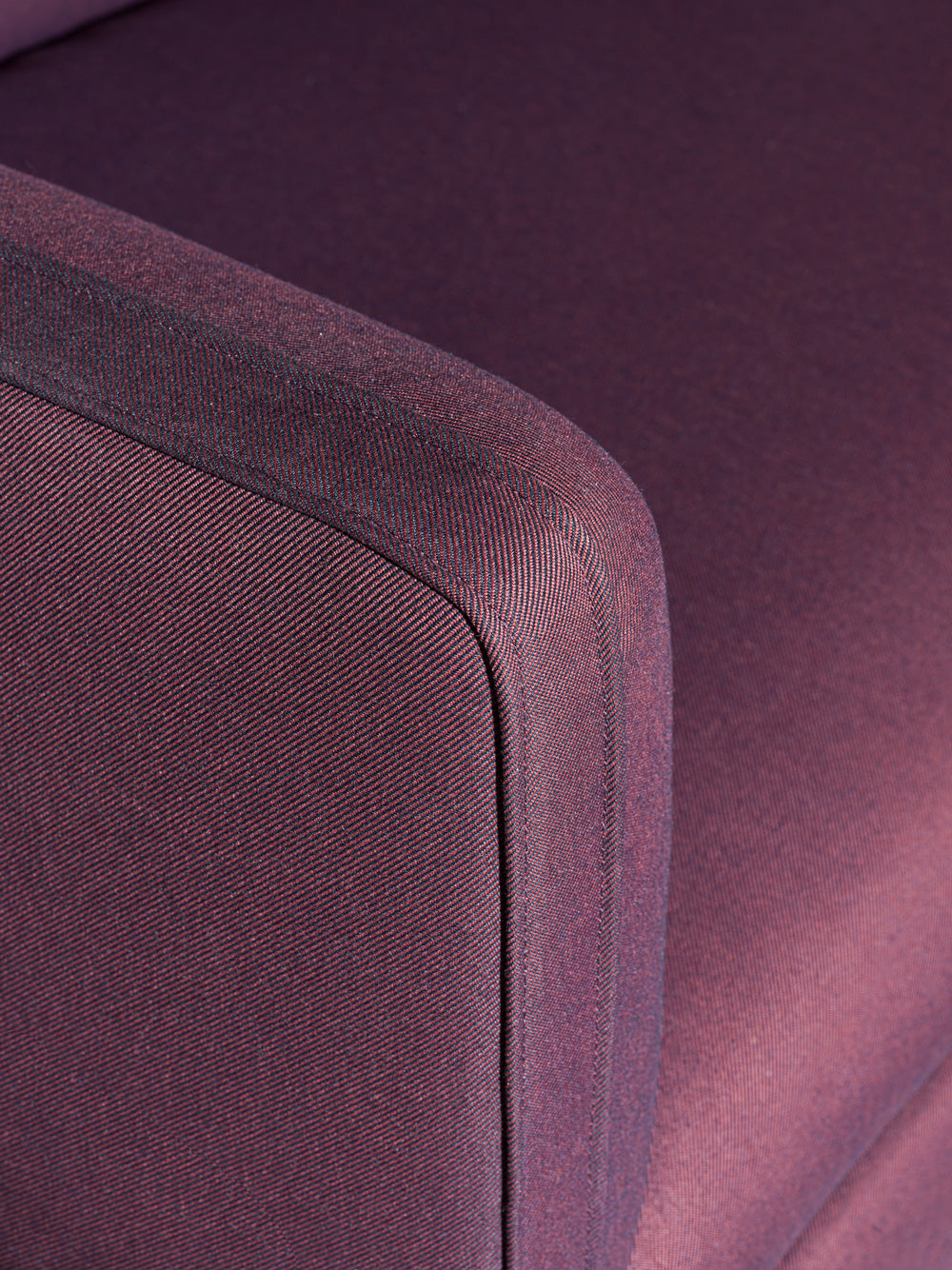 PAUL
Paul is a set of elegantly proportioned sofas with reassuring lines, elements that emphasize Vincent Van Duysen's expressive rationality. The project includes linear sofas, angular compositions, chaises longues and islands, all with a single seat cushion.
Exclusively for the Paul sofa system, the project marks an important step towards the use of more environmentally friendly goods. The new fibre is synthetic, in 100 % recycled and biodegradable polyester. Designed to return to nature, it provides a holistic and sustainable solution for product wear and eventual end of life.
A new fabric in collaboration with Kvadrat.

The new Reflect textile designed by Patricia Urquiola is a extremely sophisticated, with a characteristic diagonal pattern.
It comprises a collection of 23 colours in a 100% recycled yarn from PET bottles. The fabric is manufactured using a process that is much more efficient than that of virgin polyester, as it uses less energy and chemicals, as well as minimising CO2 emissions. As a result, Reflect is ideal for those looking for a fabric with a significantly reduced environmental impact.


Paul features generous dimensions, distinctive double seams and great comfort, elements that look good, even in the center of the room. The impression is lightweight, accentuated by the neat design of the pressure die-cast aluminum feet. Items featuring considerable depth complete the project, for a comfortable, luxurious and cosy way of sitting.
DESIGN
VINCENT VAN DUYSEN
Share