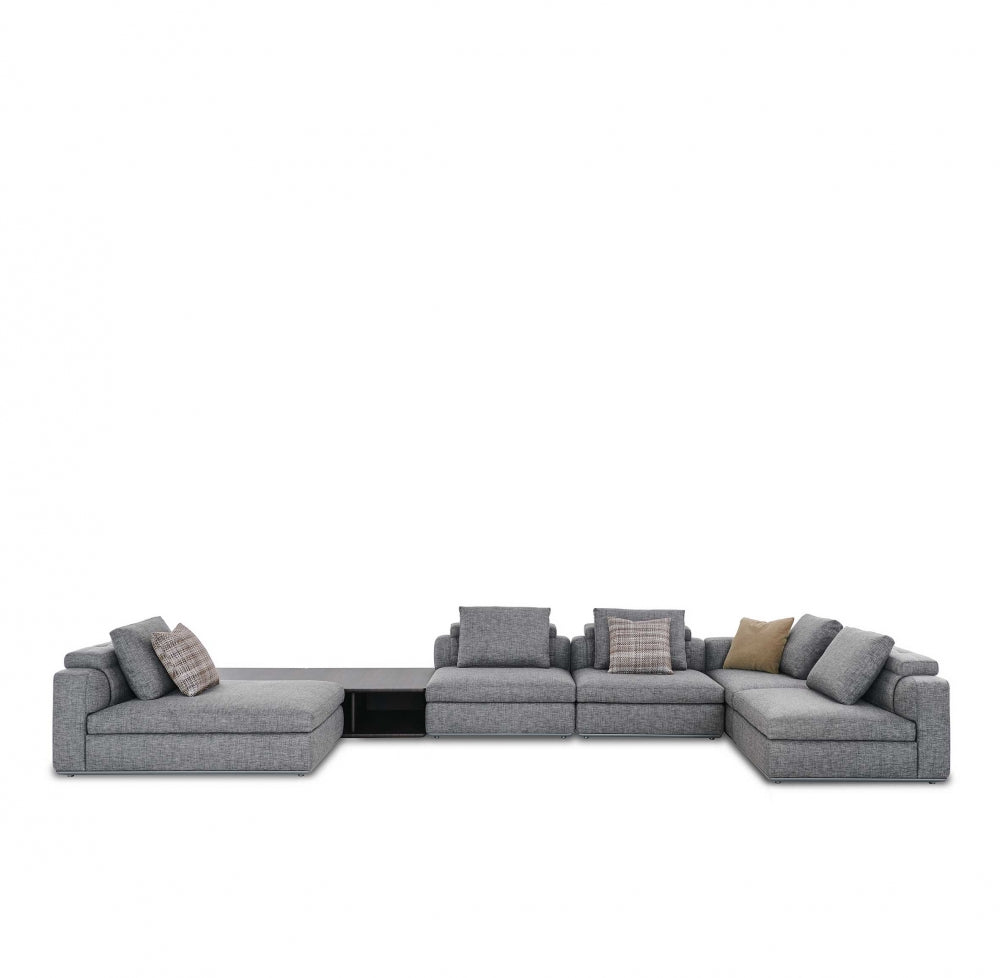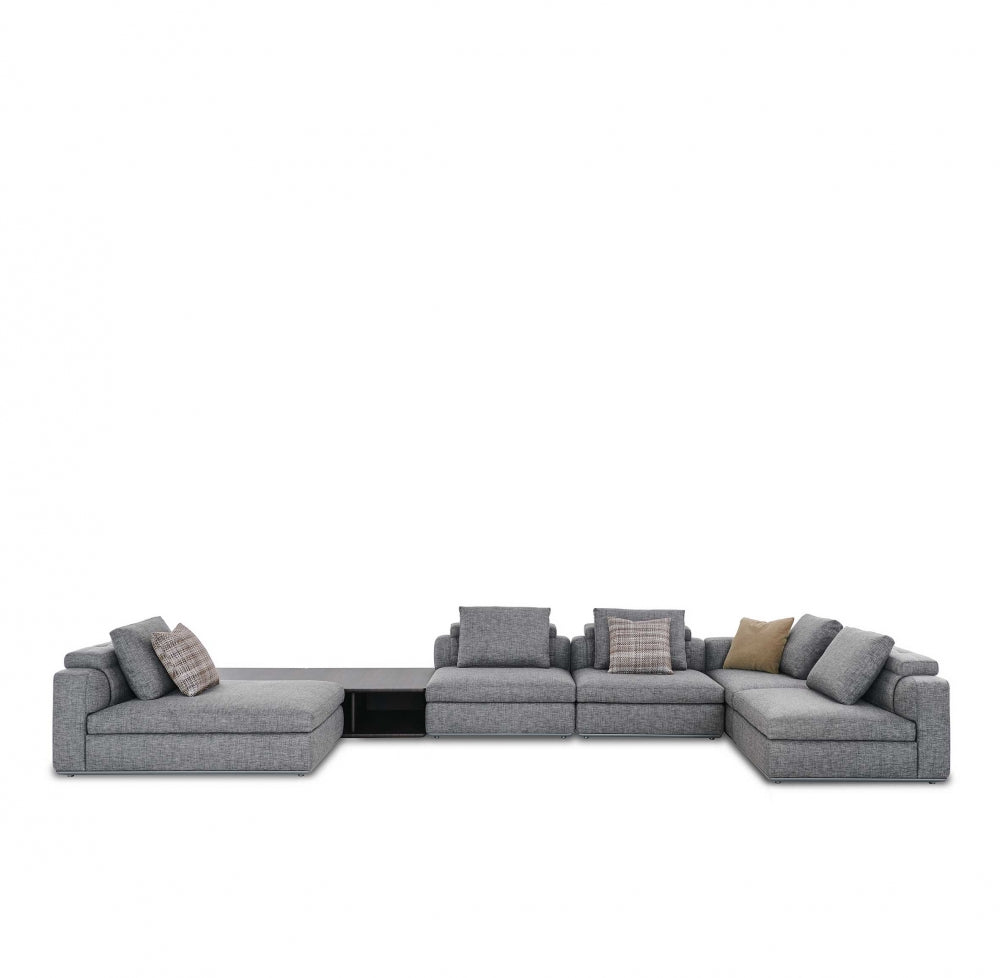 ALBERT
The new seating system reflects the Molteni&C corporate profile, based on two key words: tradition and technology, linked by the leitmotif of perfectly clean lines. A flexible and dynamic seating system, rich in content, which shows how research and craftsmanship have always been part and parcel of the company's DNA. Albert is a brave step forward in the search for a seating system conceived as a flexible and disarticulatable structure, that can reshape the new complexity of modern living, marked by extreme planning.
The basic feature is that all the component parts, each with their own formal and functional autonomy, have been designed as parts of different spaces and different functions. Large parts in two depths, 105 and 150cm, available in several lengths, fitted with special cushioning that enables the depth of the ergonomic seat to be varied.

The tailoring is exasperated, the frames are all "marked" by these double seams that exalt the forms; the back cushion, conceived as a quilted blanket lying over the back of the seat, helps the shoulders to find a perfectly ergonomic seat. The various pouffs, of different sizes, reflect the refined workmanship and fit in harmoniously with the seating. 
The base is not just a simple passe-partout, but the frame of the rounded profiles that sinuously accompanies the shape of the Pewter finishing on the floor, raising the seating and providing a floating and extremely lightweight effect. A complete and calibrated collection with perfect aesthetic balance, refinement and versatility. Albert can be upholstered in textiles or leathers chosen from the rich and varied Molteni&C collection.
DESIGN
VINCENT VAN DUYSEN
Share