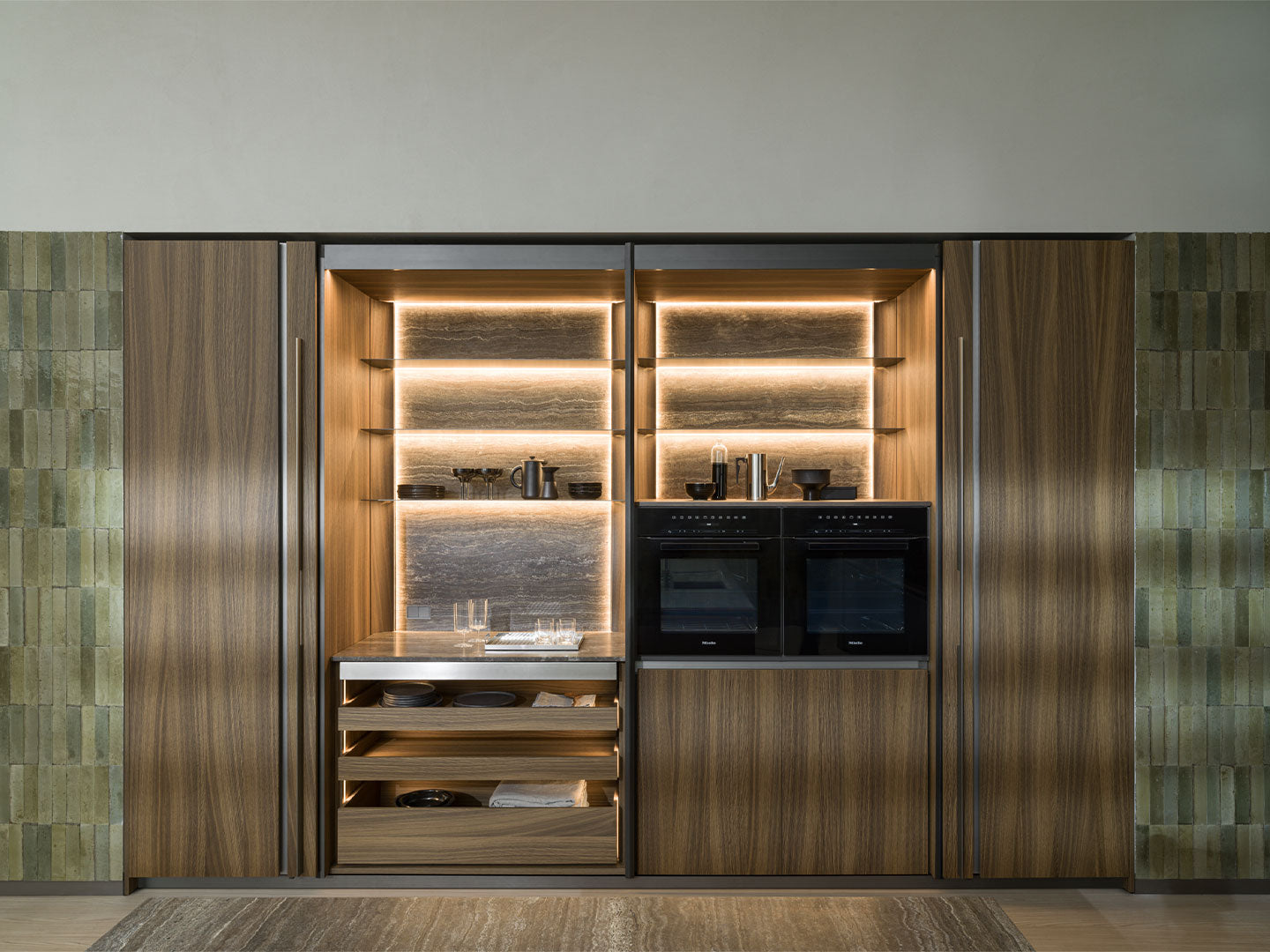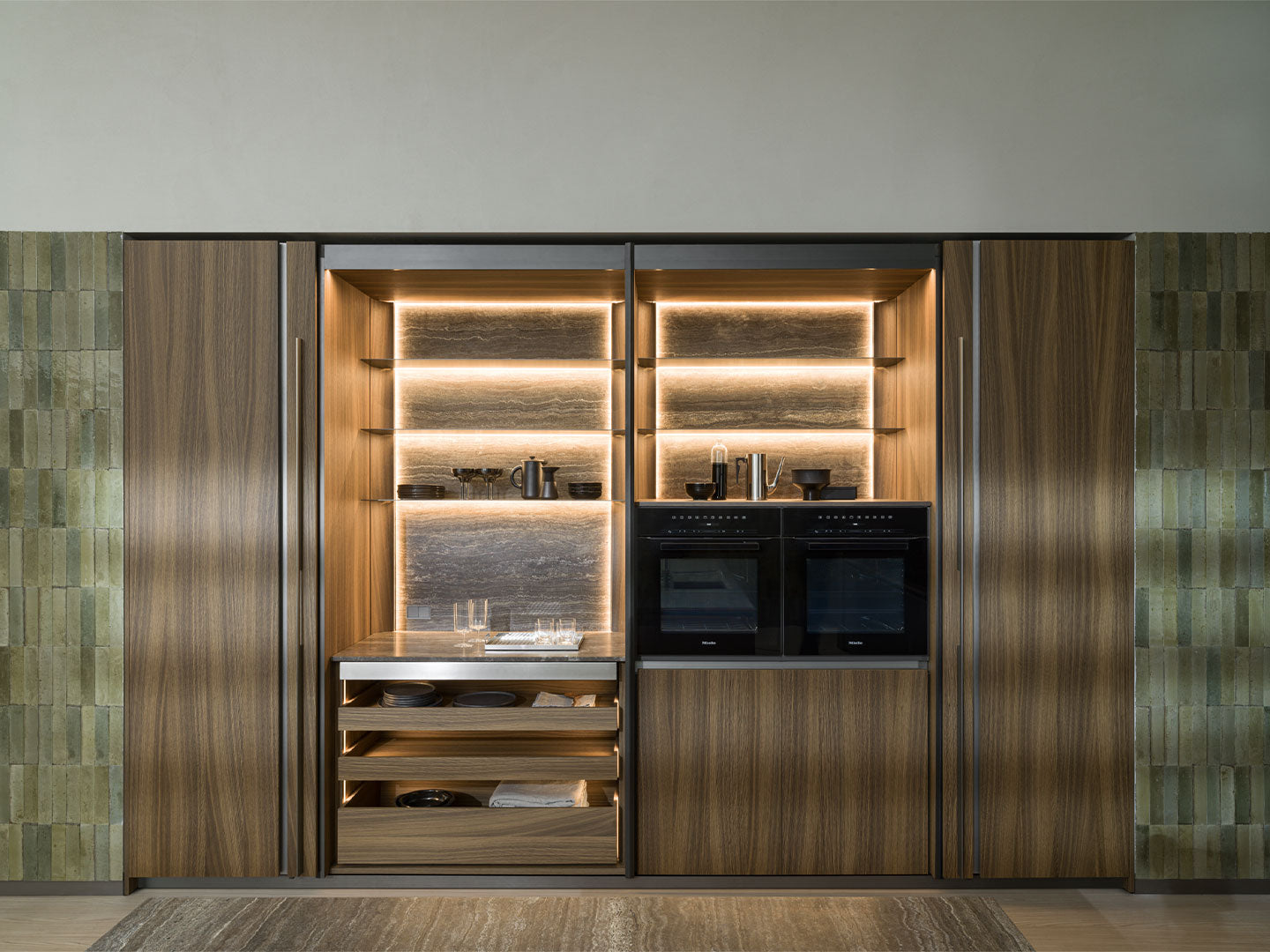 COLONNA OPERATIVA 2.0
The Operating Column 2.0 is the evolution of the operating column, the icon of the Dada range.
Equipped with an exclusive mechanism, it can be inserted across all Collections. The project stands out in all its exclusivity with a special version, a precious dress that shows Molteni&C|Dada's taste for the refined: a backrest with two concave side supports, between which a second backrest is inserted, to which Wing shelves can be added.

The main features and new developments are:

• Absence of the bottom rail and elimination of the base.
• Soft closing.
• All bases and columns can be integrated within the new system.
• Customizable side lights.
• Optional backlit cover.
Share