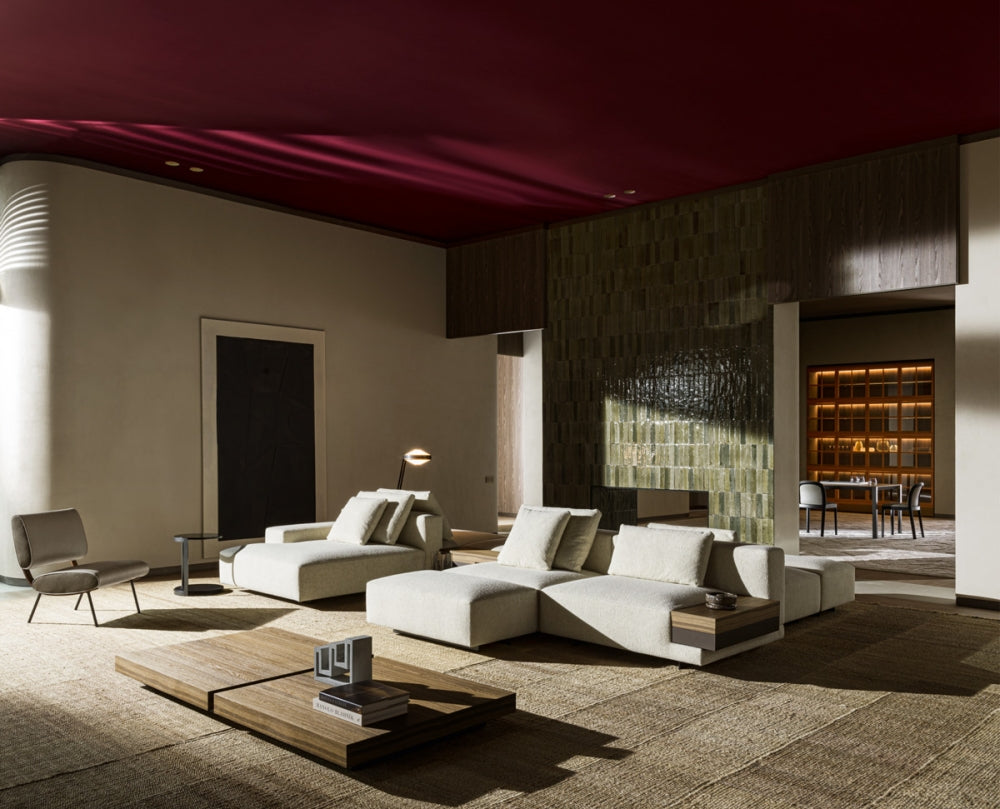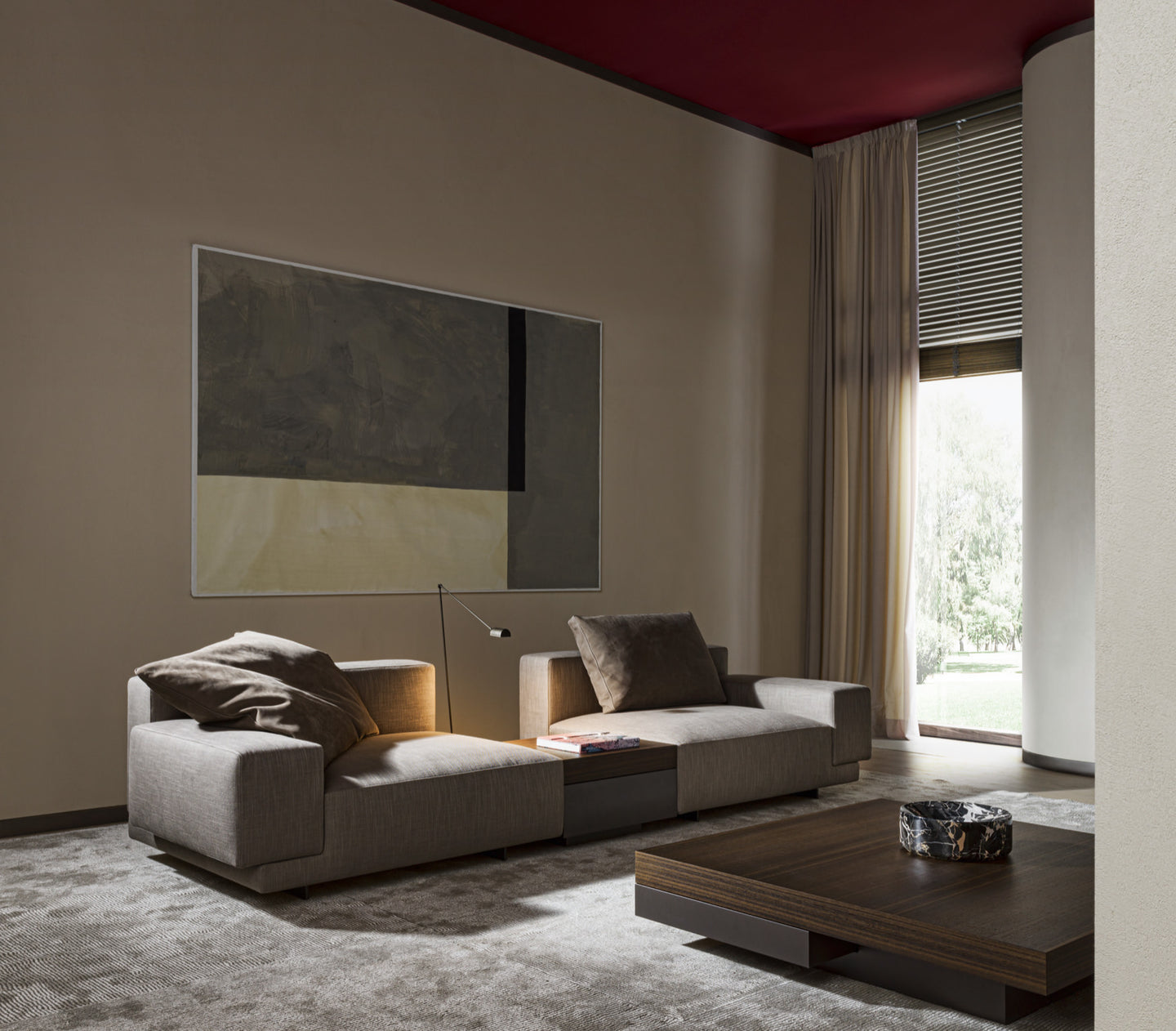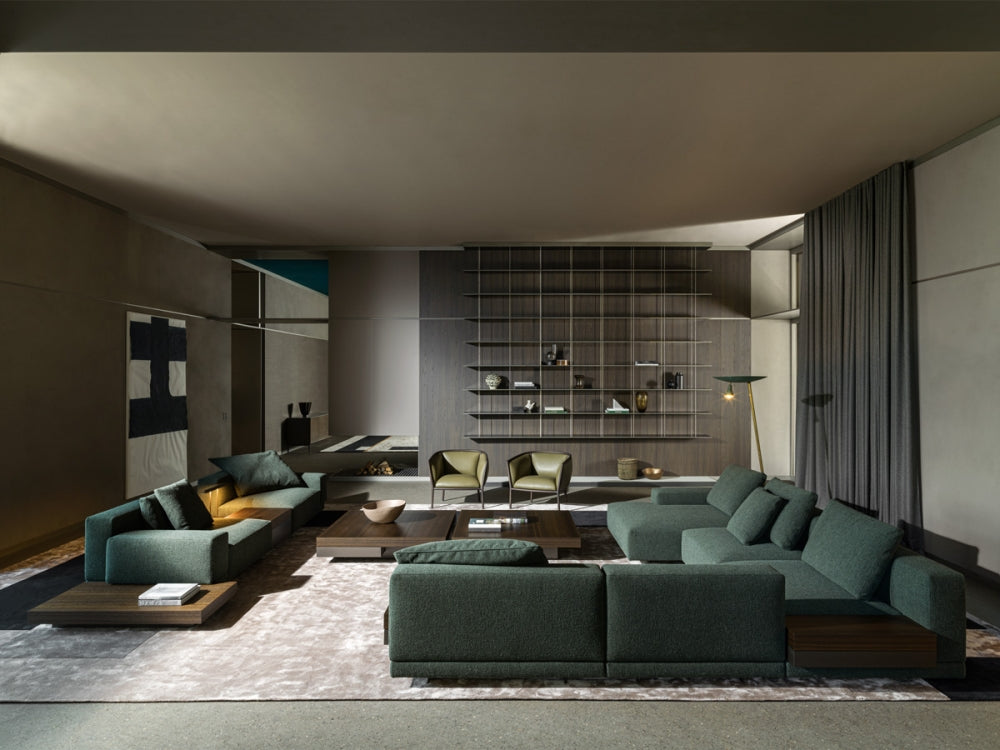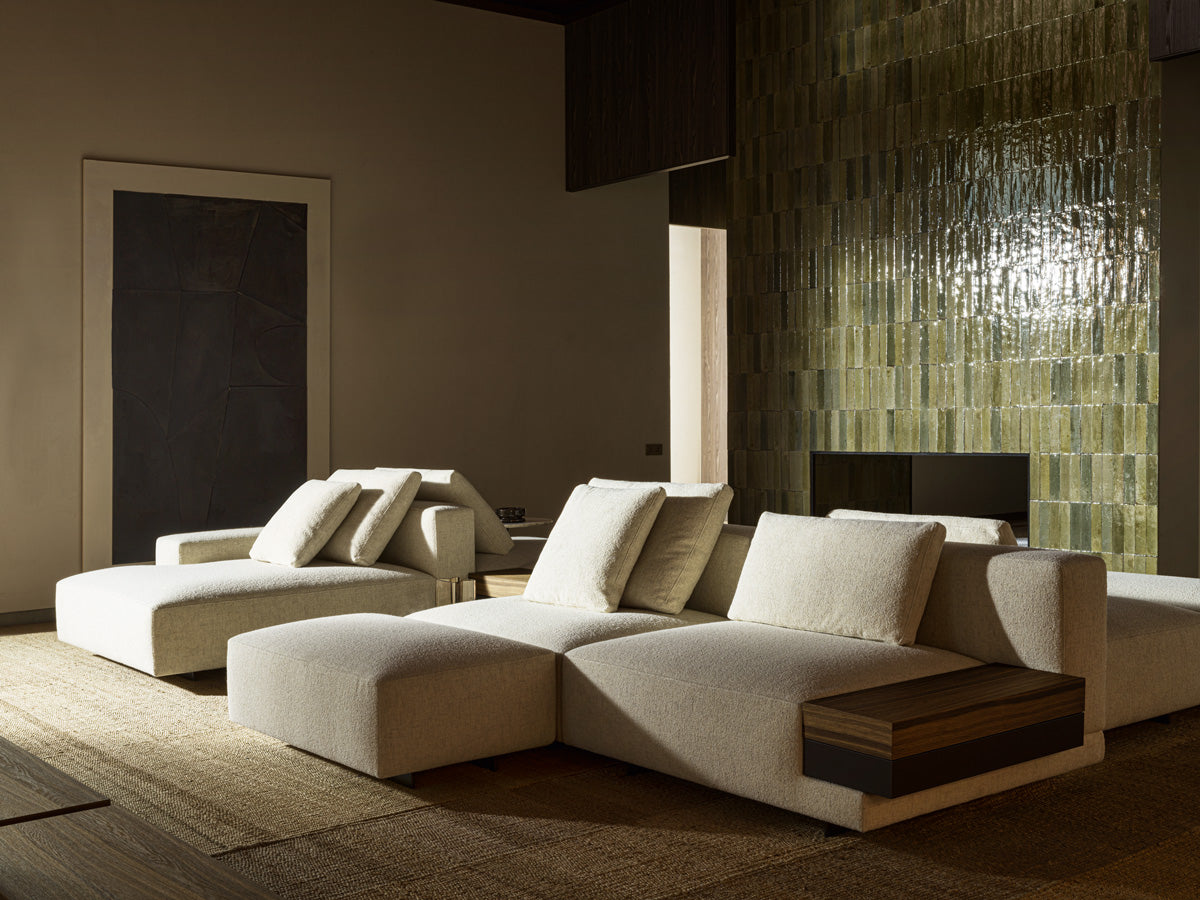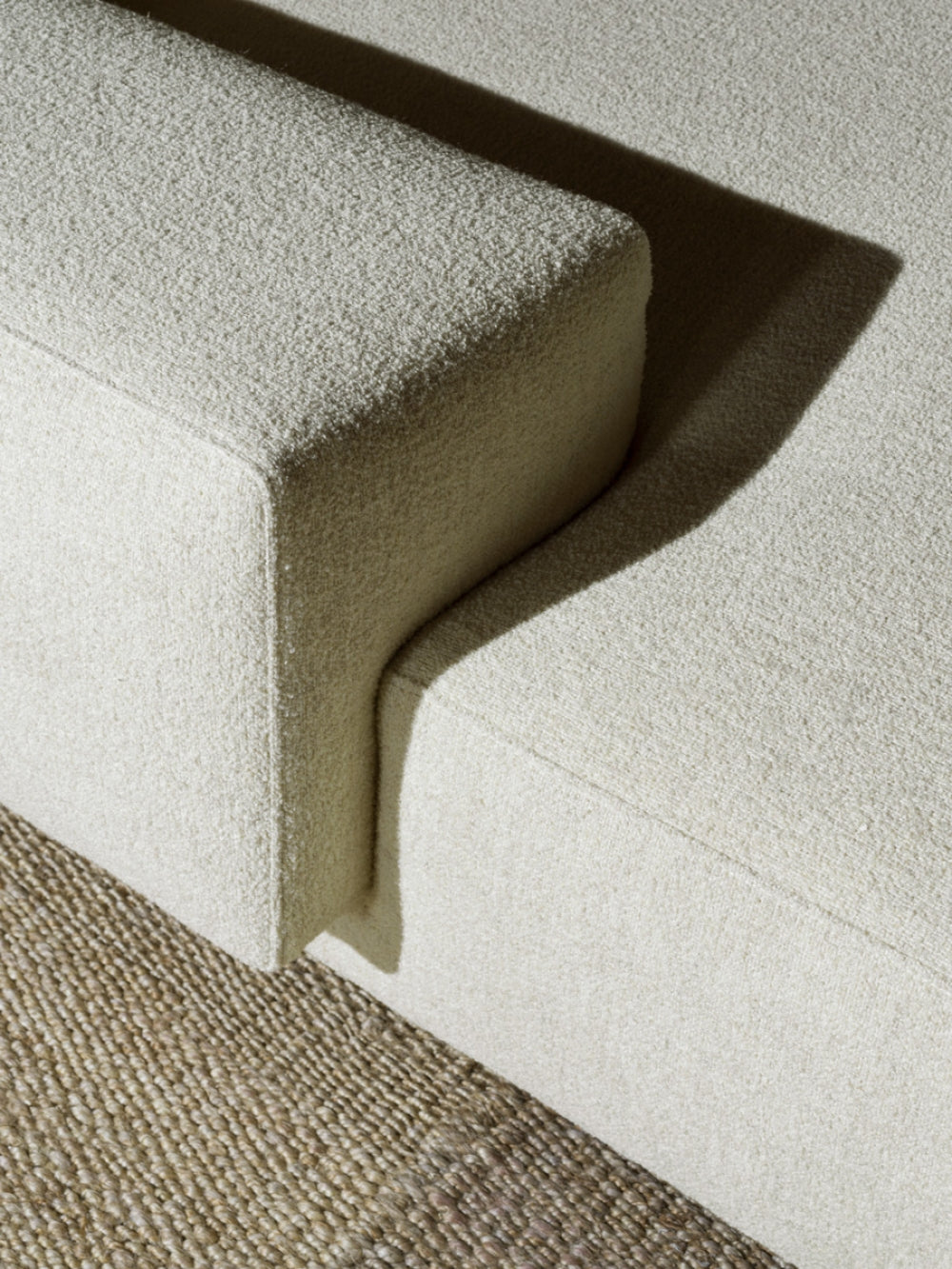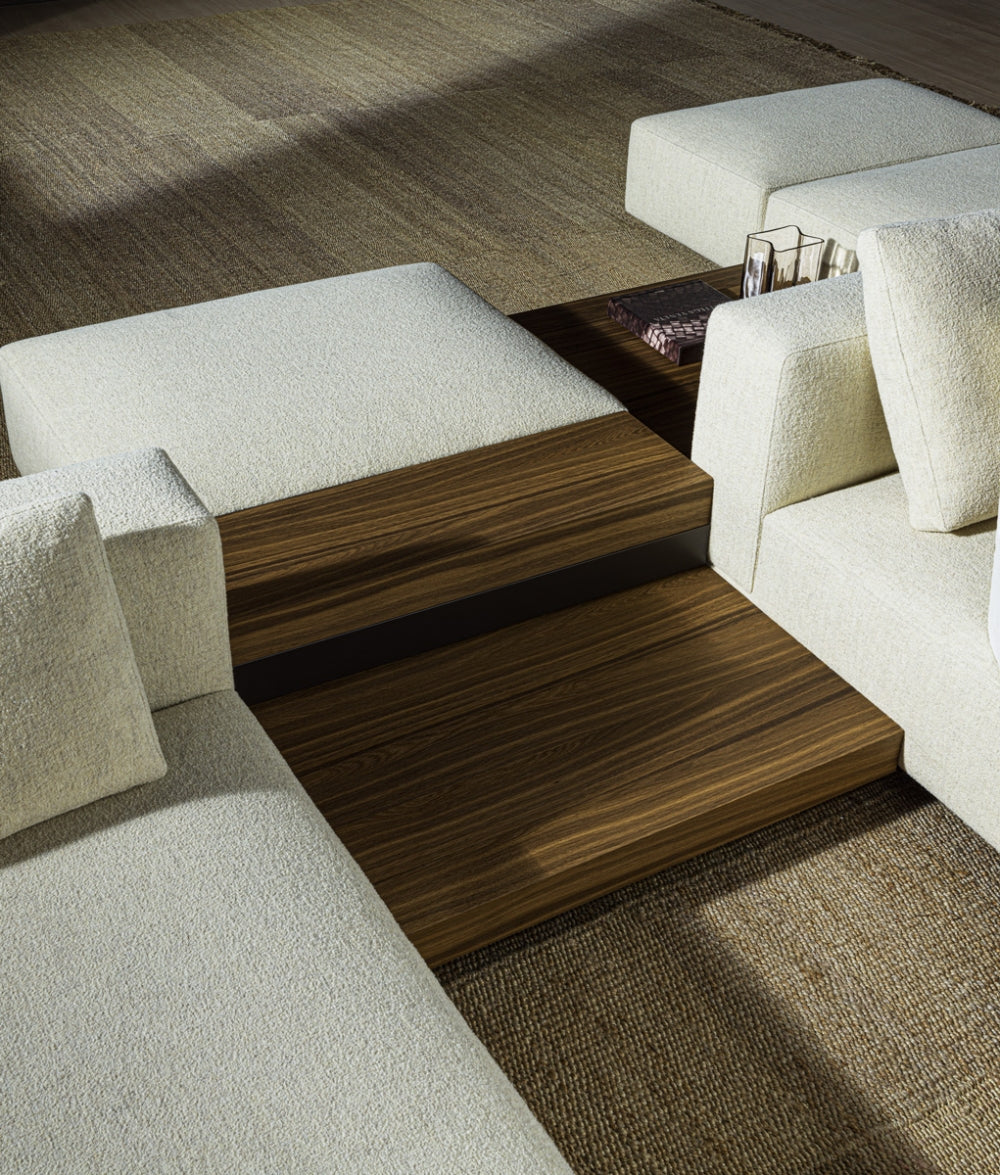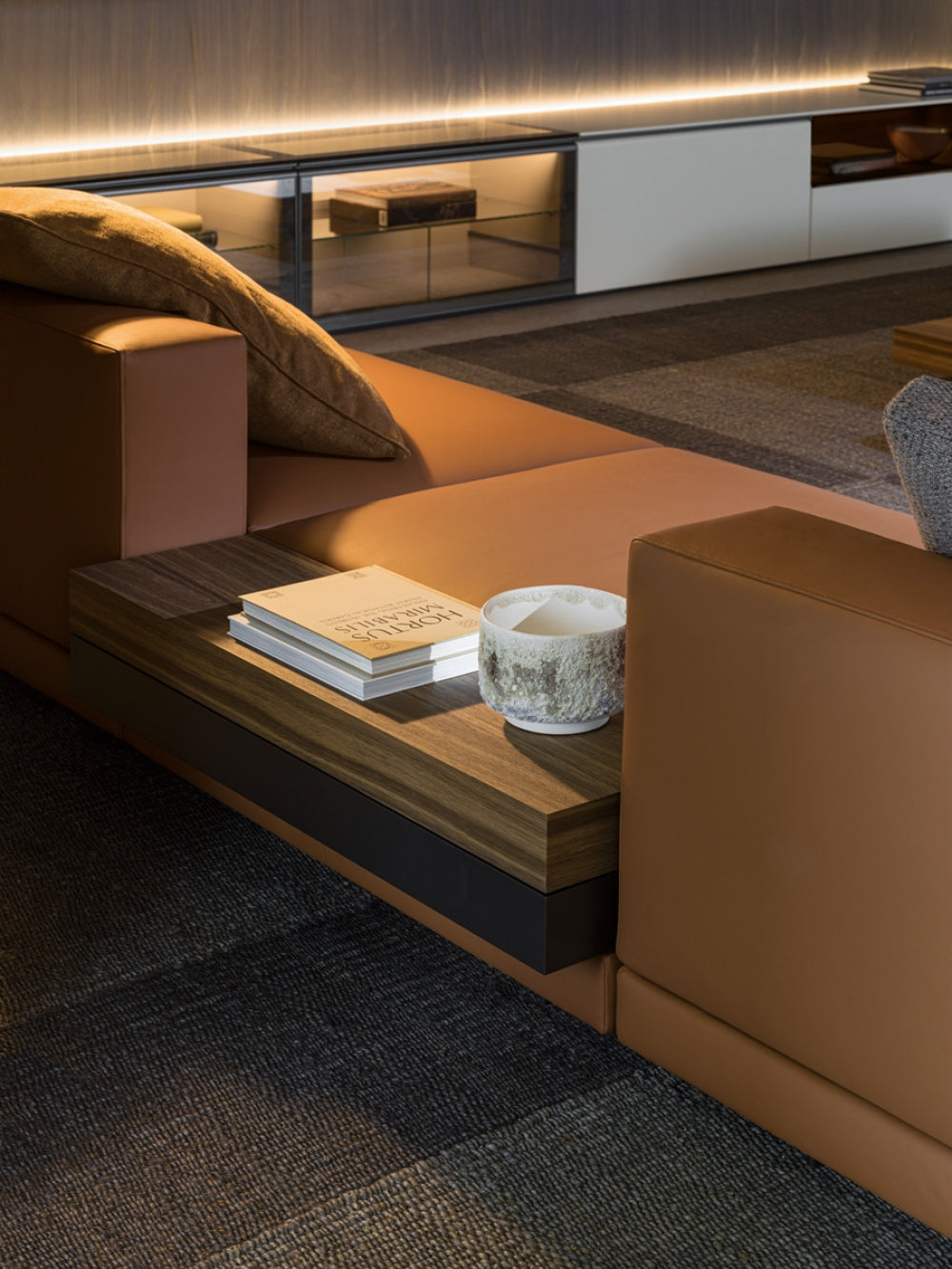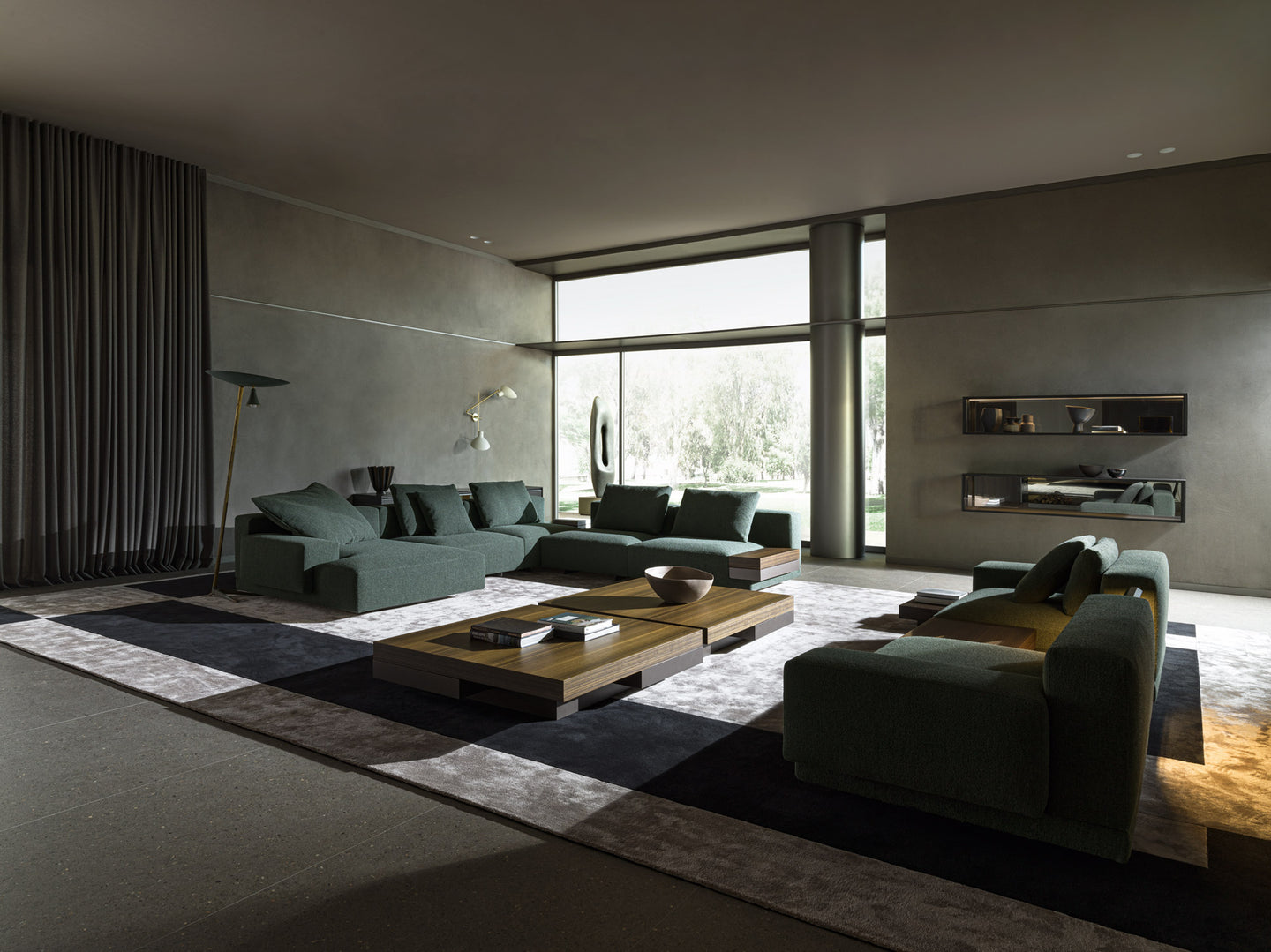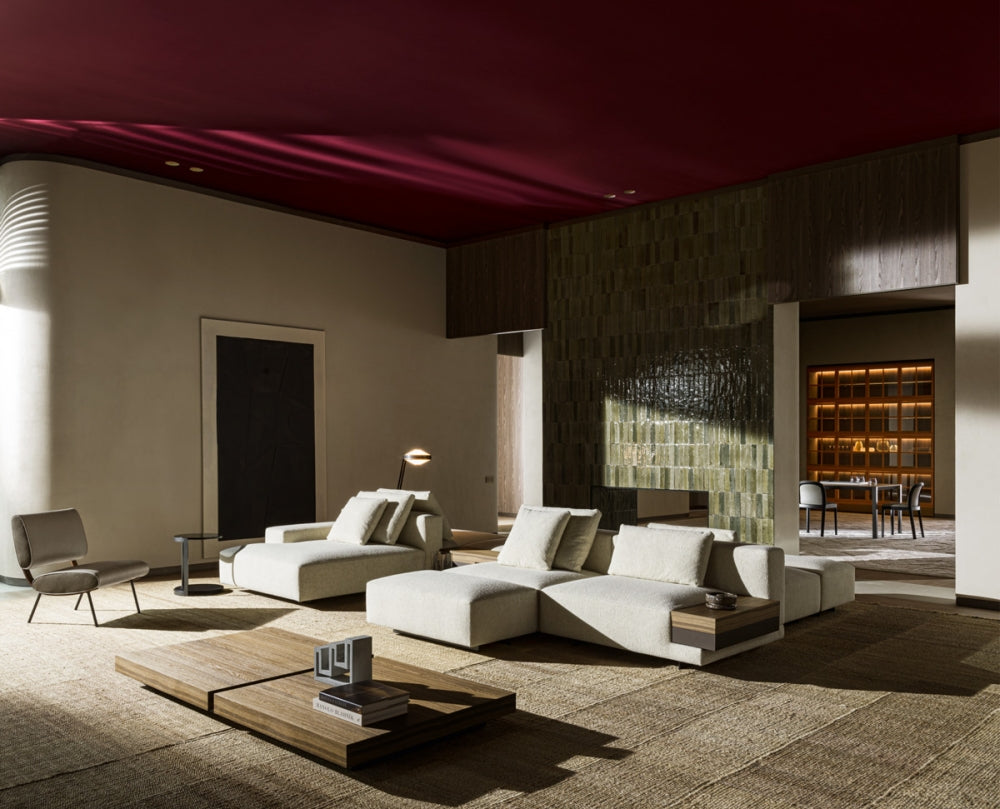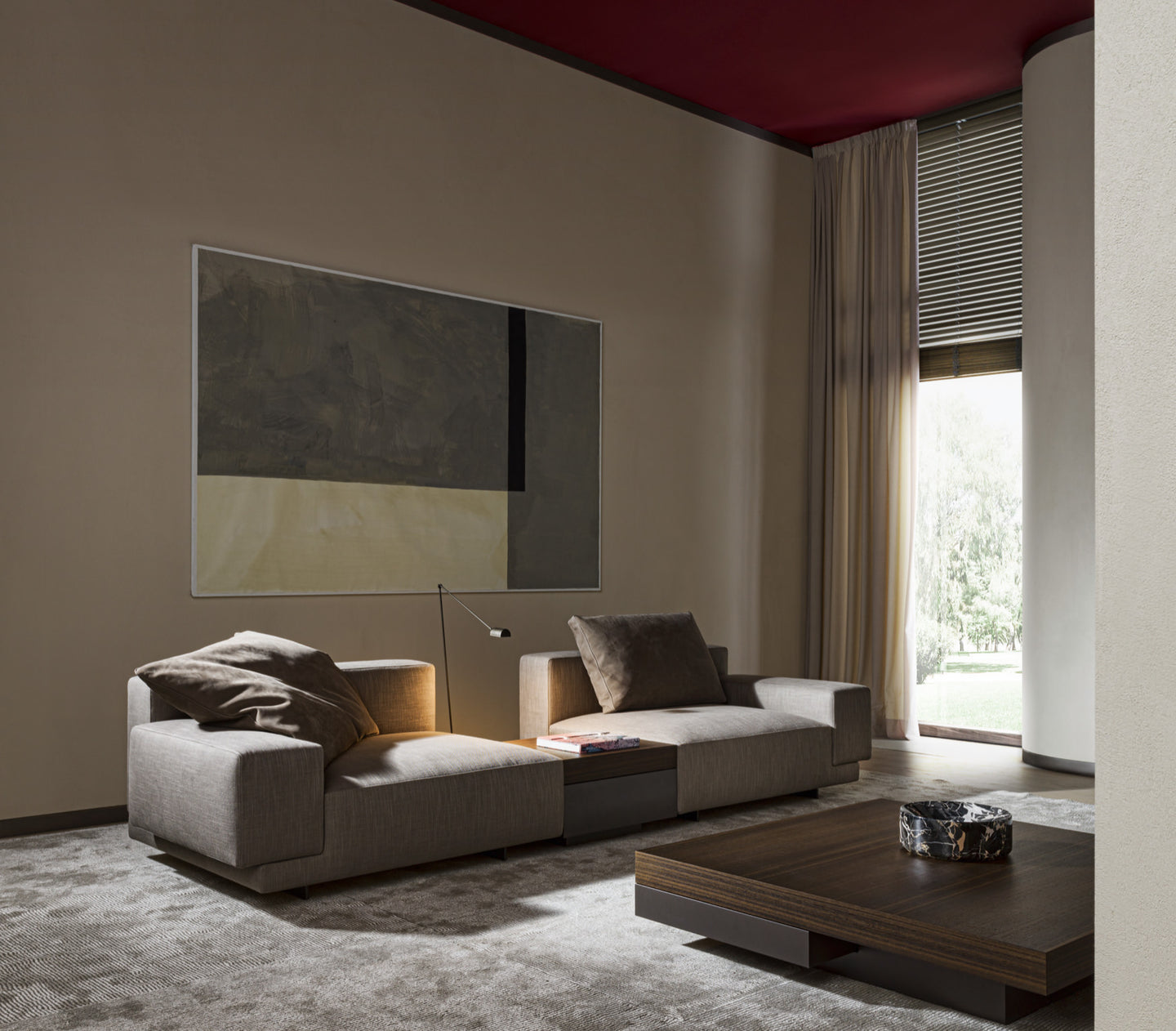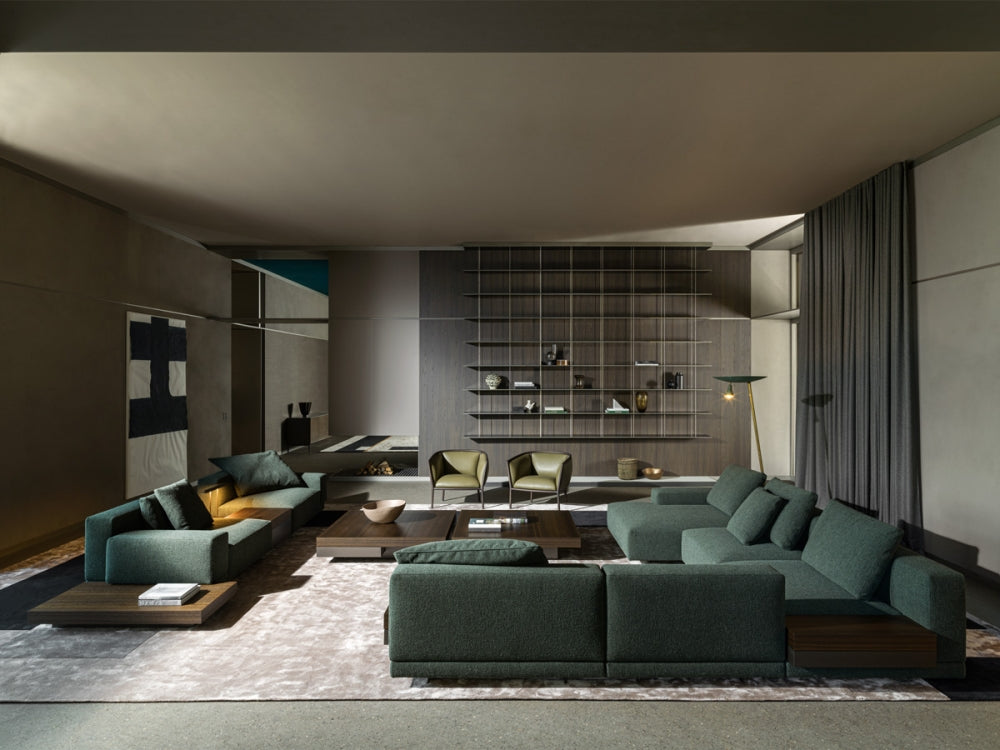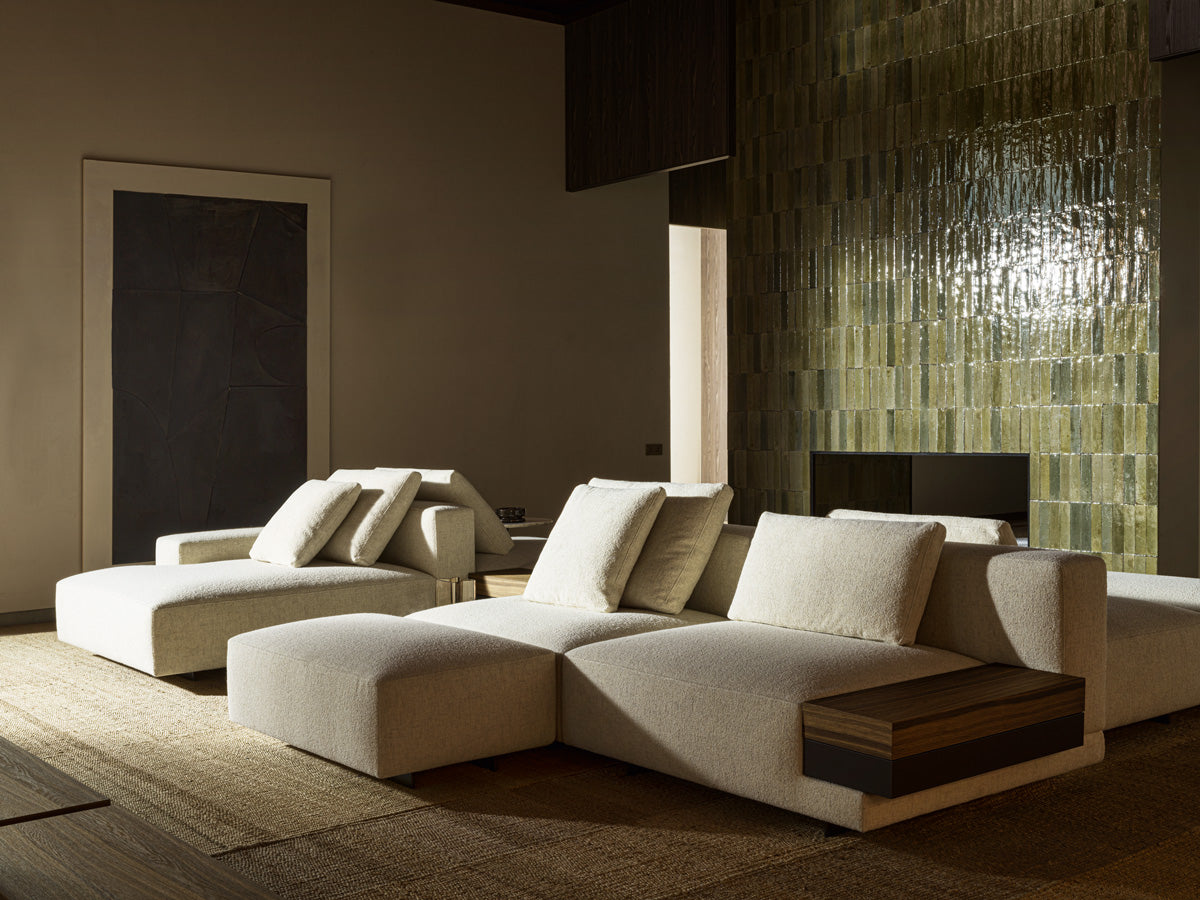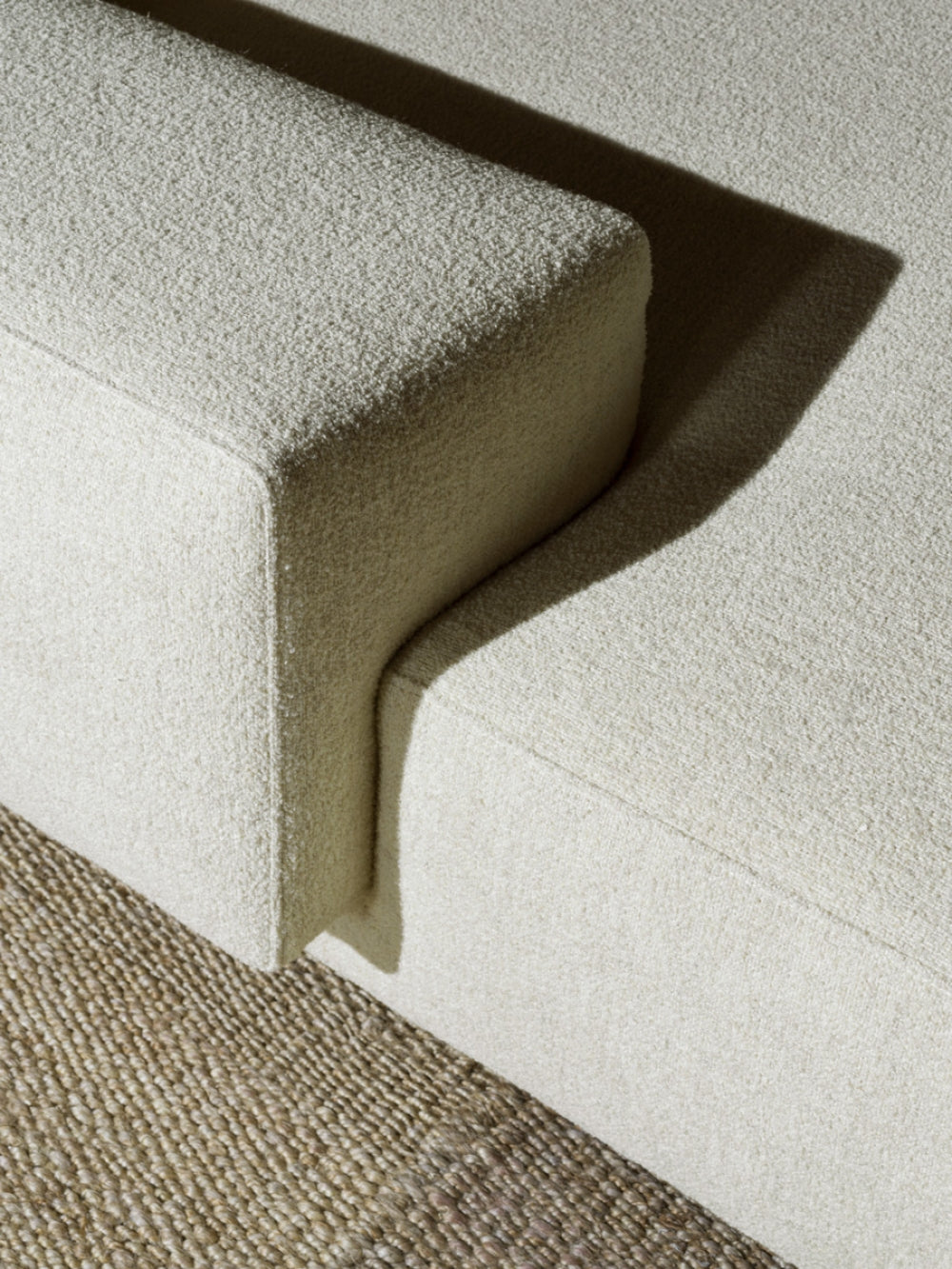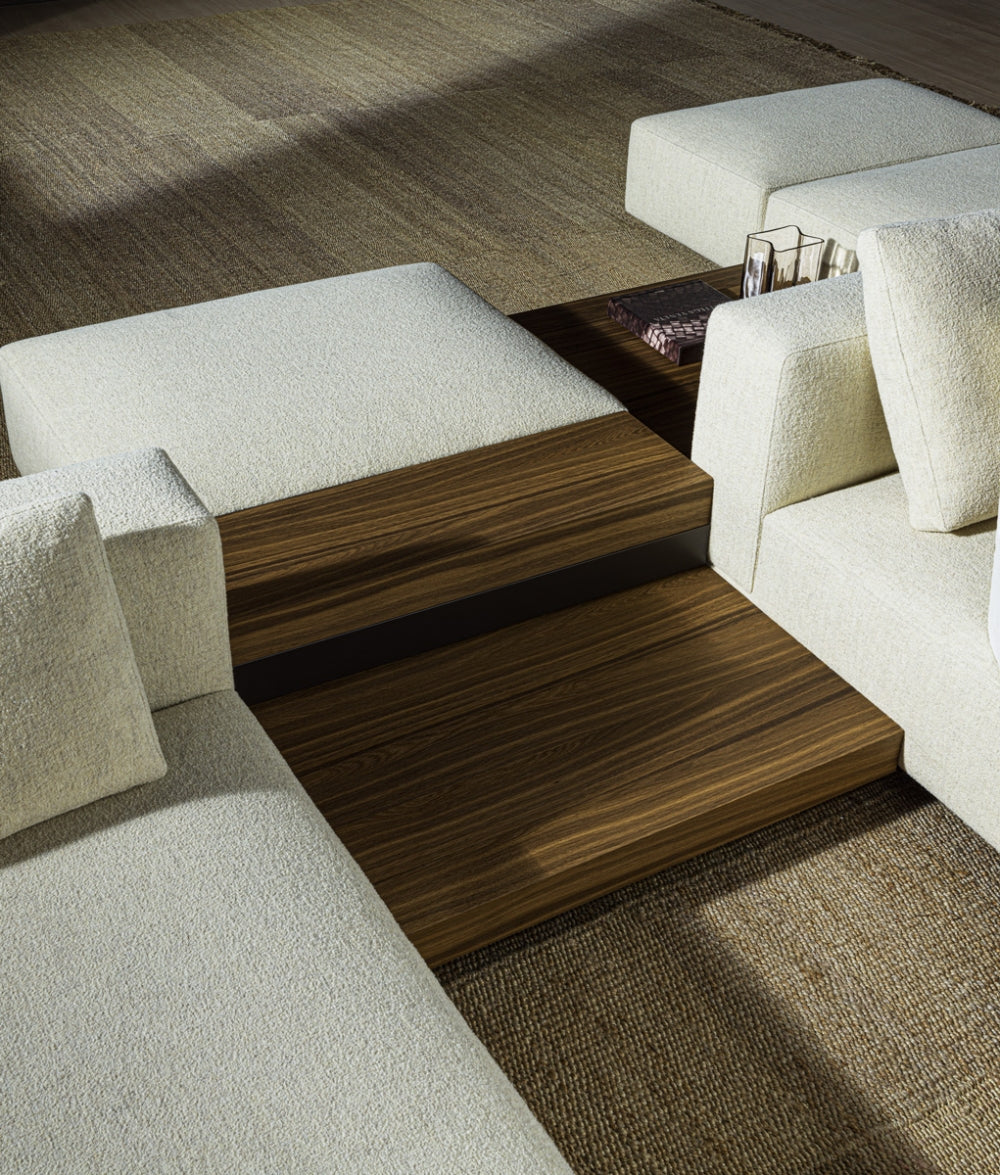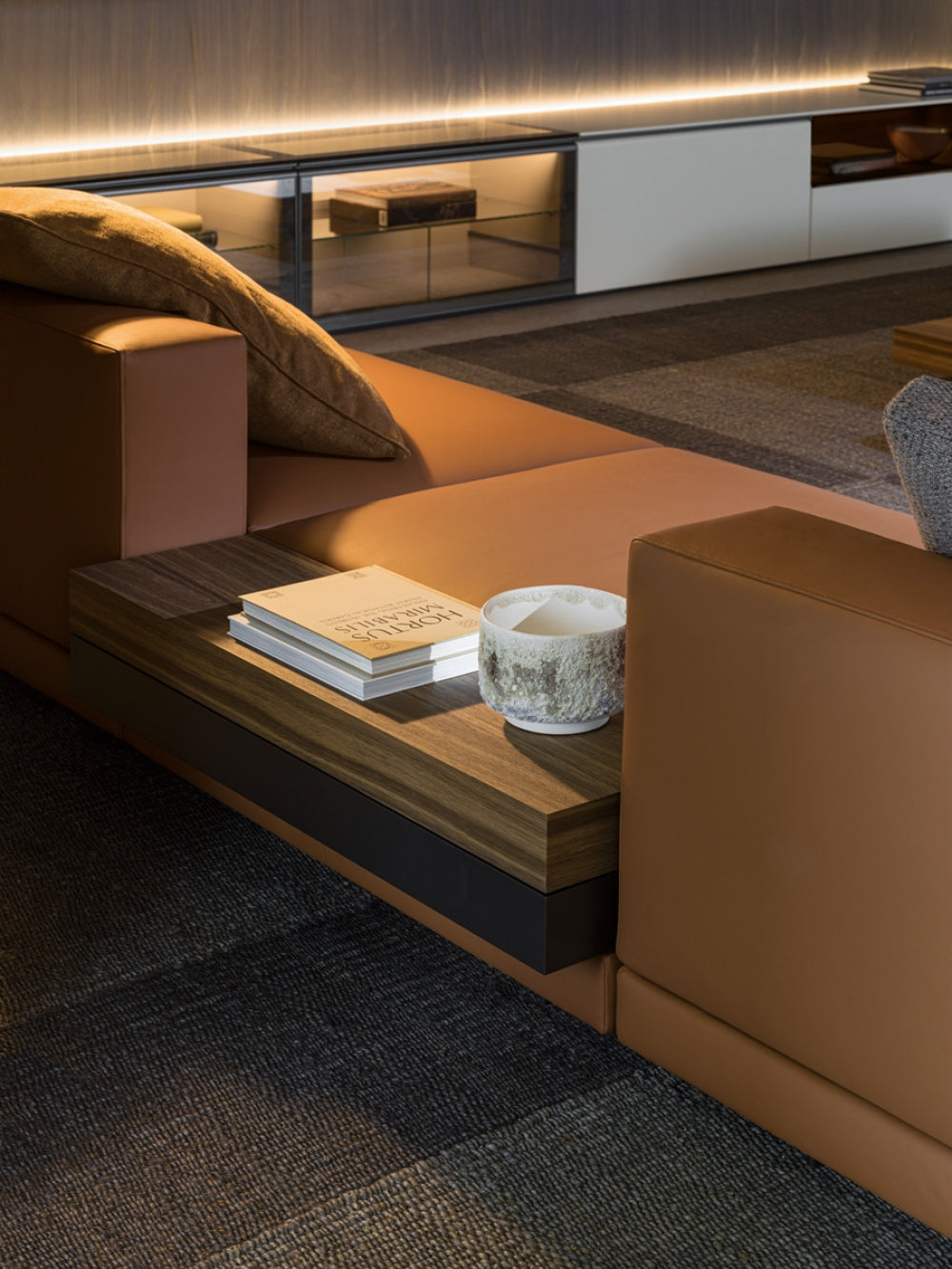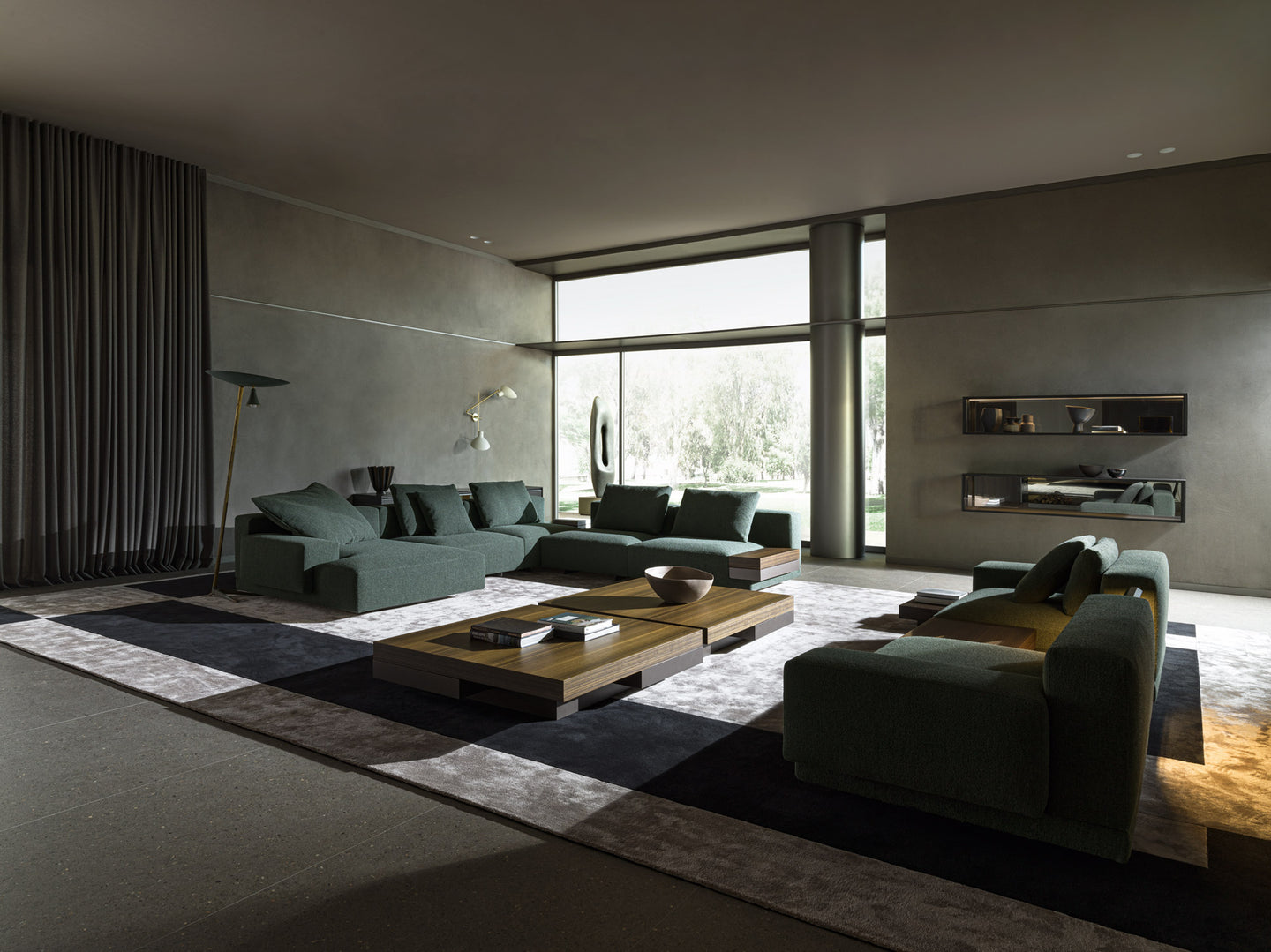 MARTEEN
The Marteen is a multifunctional seating and storage system introducing harmony with perfectly balanced volumes, in an alternation of solids and voids.

A new way of experiencing conviviality that satisfies the most dynamic interpretations of space, in full awareness of the continuous evolution taking place in the world of living.

The infinite possibilities of the Marteen sofa are revealed in the creation of versatile compositions - from the classic corner solution to the most modern island solutions - thanks to the combination of the various elements, including seats and storage units.

Destined to become a classic, the Marteen is characterised by a strong modern personality that elegantly responds to its intended function. Back cushions that can be arranged freely on the seat provide additional comfort and allow for different relaxing positions. The system is kept suspended from the ground by a pewter-coloured blade foot, ensuring greater momentum in compositions.


The armrest element defines the design and gives rhythm to the structure, acting both as a support point and as a container with hidden compartments for storing objects. The upper part, also in eucalyptus wood or the new thermo oak wood, contrasts with the lower part in matt copper lacquer.
The modular system is distinguished by its end module, which can be upholstered in fabric or leather, with backrests and low and high armrests, enriched by wood or lacquered storage units.
Share